Wednesday Morning Cheat Sheet: 3 Stories Moving Markets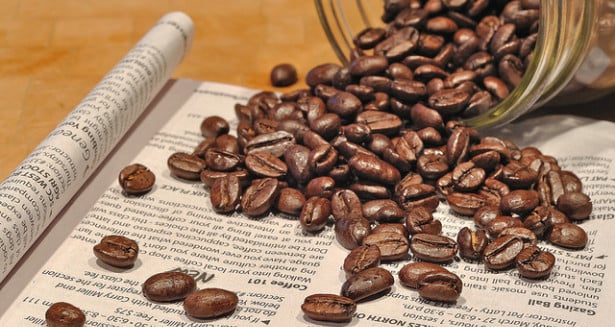 Markets were mixed in Asia on Wednesday. Japan's Nikkei edged up 0.01 percent to 14,425.10, and the yen weakened slightly to 100.315 against the dollar. In Hong Kong, the Hang Seng fell 0.17 percent to 22,937.10, while in Shanghai, the Composite climbed 0.15 percent to 2,241.27. In Australia, the S&P/ASX 200 climbed 0.64 percent to 5,234.39.
European markets were also mixed in midday trading. Germany's DAX was up 0.55 percent, London's FTSE 100 was off 0.06 percent, and the STOXX 50 index was up 0.25 percent. The euro was up slightly at 1.3269 against the dollar.
U.S. futures at 8:35 a.m.: DJIA: -0.01%, S&P 500: -0.12%, NASDAQ: -0.42%.
Here are three stories to keep an eye on.
1. U.S. Housing Market
Mortgage rates have been on the rise, and that's bad news bears for those in the mortgage industry. Major financial institutions reported that they expect sharp declines in their originations and refinancing businesses, and data from the Mortgage Bankers Association confirms this. For the week ended September 6, the MBA's composite index fell 13.5 percent. Purchases were down 3 percent and the refinance index was down a whopping 20 percent. The average rate on a 30-year conforming loan for less than $417,000 climbed seven basis points to 4.8 percent.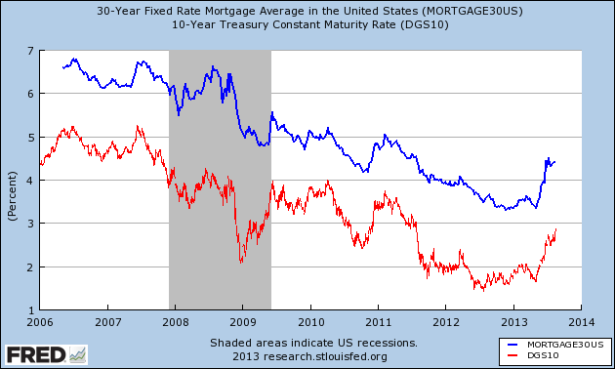 2. Japanese Corporate Goods Price Index
The Bank of Japan reported Wednesday morning that its Domestic Corporate Goods Price Index increased 0.3 percent on the month in August and 2.4 percent on the year, its fifth consecutive increase and slightly ahead of economist expectations. The BoJ's CGPI refers to a fixed basket of goods used by producers and equivalent to the producer price index. The CGPI interprets price changes from the perspective of the seller and can be used as a leading indicator of inflation because it measures input price pressure. Rising producer prices can sometimes be passed on to consumers.
The BoJ said in the minutes from its August 7-8 policy meeting that "inflation expectations appeared to be rising on the whole." Japan's economy is particularly sensitive to changes in the inflation rate right now because it has been fighting a deflationary trend for years, and, like other major central banks that hold an accommodative monetary position, the BoJ has a price stability target of 2 percent inflation. August's report showed 2.4 percent annual inflation, suggesting that the nation is on track to meet its goal.
3. How Much Did the Great Recession Cost You?
The Great Recession technically lasted from December 2007 to June 2009. During this time, economic conditions around the planet deteriorated rapidly, sharply declining in the third quarter of 2008 in the wake of the collapse of Lehman Brothers, once the fourth-largest investment bank in the world. The collapse was a major contributor to a contraction in U.S. gross domestic product that persisted until the first quarter of 2010.
To say that the late-2000s financial crisis was devastating would be an understatement, but there doesn't seem to be a generally accepted set of adjectives to appropriately describe the situation. The nonpartisan Congressional Budget Office estimated in February that U.S. GDP growth would remain below its potential until at least 2017, indicating that not only did the recession destroy years' worth of economic productivity, but that it had ham-stringed growth for years to come… (Read more.)
Don't Miss: 5 Movie Trailers Everyone Is Watching and You Should, Too.