Wednesday Morning Cheat Sheet: 3 Stories Moving Markets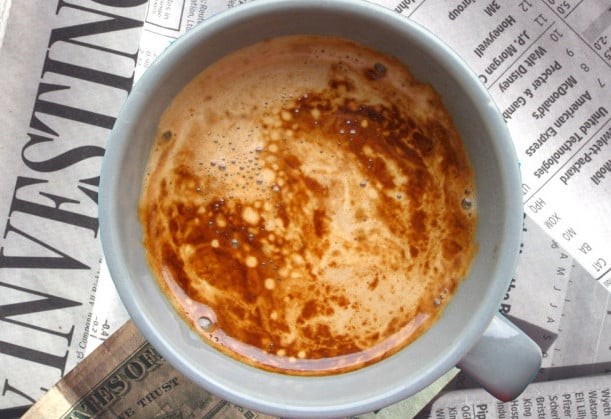 Major markets advanced in Asia on Wednesday, with the exception of the Nikkei. In Japan, equities fell 2.17 percent to 14,170.49 after Prime Minister Shinzo Abe proposed a new stimulus spending plan that will come paired with a sales tax increase, a move that failed to impress traders. The yen continued to strengthen slightly, trading at 98.475 against the dollar. In Hong Kong, the Hang Seng climbed 0.55 percent to 22,984.48, and in Shanghai, the Composite climbed 0.68 percent to 2,174.66. In India, the Mumbai Sensex climbed 0.71 percent to 19.517.15. In Australia, the ASX All Ordinaries climbed 0.17 percent to 5,214.90.
European markets declined in midday trading. In the U.K., the FTSE 100 was off 0.66 percent; in Germany, the DAX was off 0.51 percent; in France, the CAC 40 was off 0.6 percent; and the Euronext 100 index was off 0.6 percent.
U.S. equities, which closed higher on Tuesday, declined in pre-market trading. At 8:50 a.m., Dow futures were off 0.54 percent, S&P 500 futures were off 0.73 percent, and Nasdaq futures were off 0.56 percent.
Here are three stories to keep an eye on.
1. U.S. Government Shutdown
Wednesday is day two of the partial shutdown of the U.S. government and policymakers appear to be no closer to making a deal. Day one concluded with no talks between Congress and the White House, as requests by House Republicans to meet with the Senate and President Obama were reportedly ignored.
Speaker of the House John Boehner (R-Ohio) wrote an op-ed for USA Today in which he said: "The fact is that Washington Democrats have slammed the door on reopening the government by refusing to engage in bipartisan talks. … This is part of a larger pattern: the president's scorched-Earth policy of refusing to negotiate in bipartisan way on his health care law, current government funding, or the debt limit."
Boehner's rhetoric is vehement, but passions on the other side of the aisle are just as strong. Speaking on Monday, Obama firmly placed the blame of the impasse on a faction of the Republican Party.
2. U.S. Payrolls
The U.S. economy added 166,000 people to payrolls in September, according to the ADP National Employment Report. This is below economist expectations for an increase of 180,000 but above the trailing six-month average growth rate of 157,000 per month.
As was expected with rising interest rates — and therefore reduced demand for services, mortgage originations, and financing — employment in the financial services sector declined. Construction and manufacturing employment both increased, and trade experienced the biggest increase, with nearly one-third of total new jobs. Small companies (those with fewer than 49 employees) accounted for 44.5 percent of job gains, while large companies (those with more than 500 employees) accounted for 38 percent, with the rest falling to medium-size companies.
3. European Monetary Policy
As expected, the European Central Bank left benchmark interest rates unchanged following a regular policy meeting. Speaking at a press conference after the meeting, ECB President Mario Draghi explained:
"Based on our regular economic and monetary analyses, we decided to keep the key ECB interest rates unchanged. Incoming information and analysis have further underpinned our previous assessment. Underlying price pressures in the euro area are expected to remain subdued over the medium term. In keeping with this picture, monetary and, in particular, credit dynamics remain subdued. Inflation expectations for the euro area continue to be firmly anchored in line with our aim of maintaining inflation rates below, but close to, 2 percent over the medium term. At the same time, real GDP growth in the second quarter was positive after six quarters of negative output growth, and confidence indicators up to September confirm the expected gradual improvement in economic activity from low levels."
As with the U.S., monetary policy in the ECB is expected to remain accommodative for the foreseeable future. Price pressures are largely in check, and growth in the region's overall unemployment rate has only recently been curbed.
Don't Miss: Is the College Debt Bubble Getting Worse?