Wednesday Morning Cheat Sheet: 3 Stories Moving Markets
Stock futures are heading up on Wednesday morning, following two consecutive down days for the U.S. markets. Earnings season has arrived and investors are turning up their collars against economic headwinds and political gamesmanship in Washington to focus on the performance of the companies that drive the American economic machine.
In Asia, the Nikkei closed up 0.67 percent, the Hang Seng closed up 0.46 percent, and the S&P/ASX 200 closed up 0.38 percent. European markets are also heading toward gains ahead of the bell in New York, with the FTSE 100 up nearly half a percent.
Save time and make money with our LOWEST ADVERTISED PRICE EVER to help you achieve your financial goals in 2013. This is a LIMITED TIME OFFER, so get your Stock Picker Newsletter now!
Here are three stories that will help influence markets today: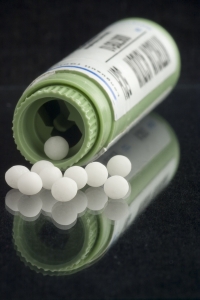 1) Aggressively coordinating medical care for seniors and the poor could save the U.S. government as much as $500 billion in Medicare and Medicare spending, reports CNBC. New research from the UnitedHealth Group suggests that if Capitol Hill gets its act together and can focus on driving efficiencies instead of cutting costs with a cleaver, costs can be curbed without jeopardizing the system. It costs less to keep a machine in good repair than to fix a broken one. On that note…
2) "German Chancellor Angela Merkel's economic machine is beginning to show signs of neglect," reports Bloomberg. Under Merkel's leadership, Germany has backed over 300 billion euros ($393 billion) in bailouts and loan guarantees that have been instrumental in preventing the collapse of the single currency. But there is concern that "the drive to rescue Europe has distracted her from signs of economic drift at home."
The OECD estimates that German real GDP grew 0.9 percent in 2012, and forecasts just 0.6 percent growth in 2013. The good news is that German unemployment remains at about 5.4 percent, even while euro-zone unemployment hit an all-time high of 11.8 percent in November.
3) The yen is falling against the dollar on Wednesday morning. Prime Minister Shinzo Abe is pressuring the Bank of Japan to adopt a 2 percent inflation target. Reuters reports that additional easing could come in the form of a 101 trillion yen ($1.2 trillion) asset buying and lending program. Japan's stimulus program is not totally alien to the quantitative easing policies that U.S. Federal Reserve chairman Ben Bernanke has pursued — "unlimited" easing is an idea that has been tossed around.
As the world's third-largest economy and home to many major businesses that the U.S. depends on (where would we be without electronics suppliers?) weak GDP growth in the region will slow down a global recovery.
At 8:50 a.m.: DJIA: -0.41% to 13,328.85, S&P 500: 0.00% to 1,457, Nasdaq 100: +0.06% to 2,715.25.
Don't Miss: Is The U.S. Debt Ceiling Really A Debt Target?