Wednesday's Mid-Day Movers: 3 Stories Driving Markets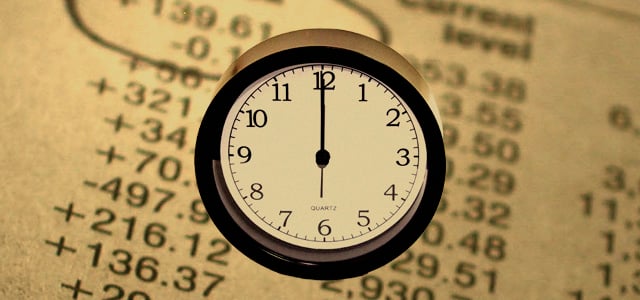 The major markets were falling slightly on Wednesday as investors awaited the U.S. Federal Reserve's policy decision that will be announced later in the day. As of 12 p.m.:
DIJA:

-0.13%

to 15298.53
S&P 500:

 -0.18%

to 1648.82
NASDAQ:

-0.18%

to 3476.04
Gold:

-0.56%

to 72.20
Oil:

-0.22%

to 22.87
U.S. 10-Year:

+1.24%

to 22.09
Here are three stories helping shape the market Wednesday afternoon.
1. Are Rising Interest Rates Scaring the Housing Market? The housing recovery theme is still in progress, but rising interest rates continue to scare consumers from mortgage applications and refinancing.
According to the Mortgage Bankers Association's latest report for the week ending June 14, loan application volume decreased 3.3 percent on a seasonally adjusted basis from one week earlier. That is the fifth weekly decline in six weeks and comes after a 5-percent gain in the previous week. The figures include both refinancing and home purchase demand, and cover over 75 percent of all domestic retail residential mortgage applications… (Read more.)
2. Here's Why Markets Turned Confident: Stocks amassed more gains on Tuesday after two more economic reports were in the "Goldilocks" range.
Tuesday's economic reports were closely scrutinized as the FOMC began its two-day monetary policy meeting, when it will decide on the fate of quantitative easing. Both the Consumer Price Index and the report on housing starts for May were strong enough to demonstrate that the economic recovery is continuing, yet they were not so strong as to convince the Federal Reserve that quantitative easing is no longer necessary. The reports were in the "Goldilocks" range, causing stocks to make another significant advance… (Read more.)
3. Did Bank of America Purposely Delay Applications For Mortgage Aid? California Representative Maxine Waters, the ranking Democrat on the House Financial Services Committee, said on Tuesday that Bank of America (NYSE:BAC) should be investigated for its treatment of distressed homeowners. In a letter sent to the agency responsible for overseeing the U.S. government's bailout program, she alleged that the bank's employees say the lender told them to delay applications to the Home Affordable Modification Program, or HAMP, in order to increase fees and to send customers into foreclosure.
In her request, Waters cited a June 14 article published by Bloomberg. Court documents obtained by the publication contained statements from former Bank of America employees, who said that the company rewarded staff with cash bonuses and gift cards for sending a certain number of distressed homeowners into foreclosure… (Read more.)
Don't Miss: 10 States That Enjoy the Highest Economic Growth.