Wednesday's Mid-Day Movers: 3 Stories Driving Markets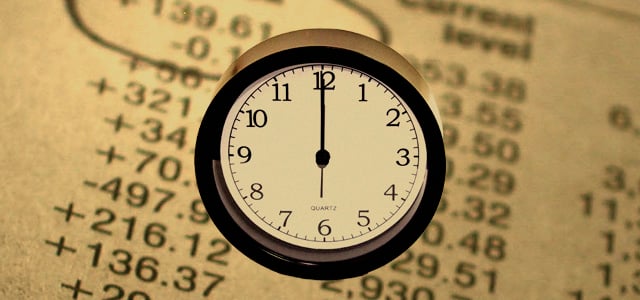 The major stocks were rising Wednesday, following a surprisingly pessimistic GDP report. As of 12 p.m.:
DIJA:

+0.54%

to 14839.83
S&P 500:

+0.56%

to 1596.90
NASDAQ:

+0.62%

to 3368.64
Gold:

-3.54%

to 61.50
Oil:

-0.27%

to 21.99
U.S. 10-Year:

-1.20%

to 25.58
Here are three stories helping shape the market Wednesday afternoon.
1. Revised GDP Figures Give Economists a Shock: Unexpectedly, gross domestic product was revised downwardly by the Department of Commerce on Wednesday.
It is not uncommon for the government to revise its GDP figures several times, but economists were not expecting a dramatic change. An earlier estimate put economic activity at a 2.4 percent annual rate for the first three months of the year, with analysts noting that the United States economy had definitely begun to feel the effects of austerity. But this revision suggests that cuts to government spending held back growth even more than initially expected during the first quarter. The previous figure was lowered to a 1.8 percent annual rate… (Read more.)
2. To Keystone or Not to Keystone: Obama Says It Depends: Whether President Barack Obama will approve the Keystone XL pipeline comes down to a simple exercise in greenhouse gas emissions math. Speaking on the steps of a building on Georgetown University's campus in Washington D.C., the president said Tuesday that he will ask the State Department not to approve the massive pipeline that would ship crude oil from Canada to Gulf Coast refineries if its construction would generate more harmful pollutants, a pledge that indicates his administration wants to take more aggressive steps to fight climate change this term.
Obama has previously declined to weigh in on the construction of the Keystone pipeline, pointing instead to an executive order asking the State Department to make a determination on the project's viability first… (Read more.)
3. Are Rising Interest Rates Scaring Home Buyers? The housing recovery theme is still in progress, but rising interest rates continue to scare consumers as mortgage applications reached their lowest level since November 2011.
According to the Mortgage Bankers Association's latest report for the week ending June 21, loan application volume fell 3 percent on a seasonally adjusted basis from one week earlier. That is the sixth weekly decline in seven weeks and comes after a 3.3 percent drop in the previous week. The figures include both refinancing and home purchase demand, and cover over 75 percent of all domestic retail residential mortgage applications… (Read more.)