Wednesday's Mid-Day Movers: 3 Stories Driving Markets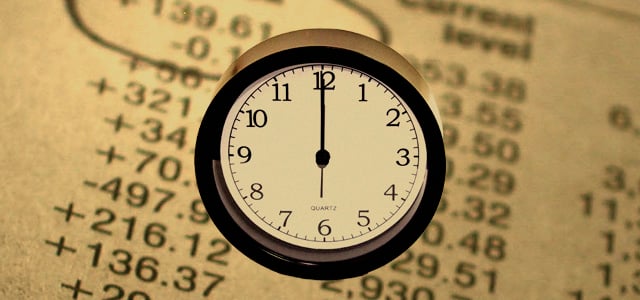 The major stocks were fluctuating Wednesday during the shortened holiday session. As of noon:
DIJA:

+0.51%

to 15008.60
S&P 500:

+0.21%

to 1617.43
NASDAQ:

+0.50%

to 3450.41
Gold:

+2.11%

to 64.024
Oil:

+2.04%

to 23.561
U.S. 10-Year:

+0.32%

to 24.77
Here are three stories helping to drive the markets Wednesday afternoon.
1. Service Sector Employment Surges Despite Unstable Environment: Non-manufacturing business conditions in the U.S. continued to improve in June, according to the latest ISM Report on Business. The Institute for Supply Management reported the non-manufacturing index declined 1.5 percentage points on the month to 52.2 percent, indicating America's service economy is growing but at a slower rate than in May.
The news was a mixed blessing to beleaguered U.S. equity markets on Wednesday. The growing crisis in Egypt and revitalized concerns over European economic stability drove markets lower in early trading, but a series of generally positive economic reports in the U.S. provided some support… (Read more.)
2. ADP: Hiring Picked Up Faster Than Expected Last Month: Businesses are adding jobs and laying off less workers.
Following Challenger, Gray & Christmas's monthly job cuts report, which pointed to a noticeable slowdown in job cuts during the first six months of 2013, ADP's figures showed that hiring in the private sector picked up faster than expected last month… (Read more.)
3. Sequestration and Obamacare Pushed Up Job Cuts in June: While job cuts have declined overall, four of the five industries that experienced the heaviest layoffs this year have seen job cuts increase by an average of 60 percent. Of the these top five job-cutting sectors, financial services had the heaviest downsizing and the largest year-over -year increase, rising 82 percent to 36,762. The retail sector followed with 32,900 cuts in 2013, up 38 percent from 2012, and then the health care sector, where downsizing increased 62 percent to 22,951.
"So far, most of the job cuts related to health care reform have come from health care providers adjusting to lower Medicare reimbursements and state Medicaid cutbacks," said John Challenger, CEO of Challenger, Gray & Christmas, in the firm's monthly job report. "As 2014 approaches, we could see more cuts related to health care reform as smaller employers, who are mandated to provide coverage if they have 50 or more full-time workers, cut the number of workers and/or hours to remain under the 50-worker threshold"… (Read more.)
Don't Miss: U.S. Trade Gap Widens, Threatens Second-Quarter GDP.