Wednesday's Midday Movers: 3 Stories Driving Markets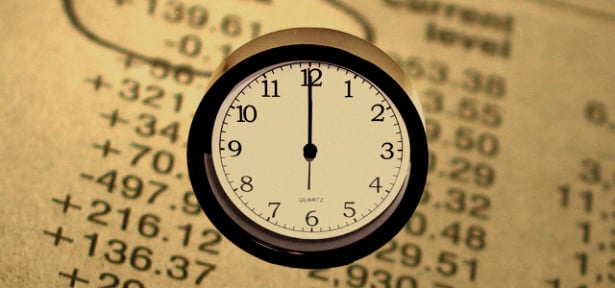 The major U.S. stocks were fluctuating Wednesday thanks to mixed U.S. housing market data. As of noon:
DIJA:

-0.27%

to 15,487.51
S&P 500:

-0.2%

to 1,701.38
NASDAQ:

-0.17%

to 3,739.23
Gold:

-2.95%

to 71.4299
Oil:

+1.53%

to 25.24
U.S. 10-Year:

+0.91%

to 28.79
Here are three stories helping shape the market Wednesday afternoon.
1. Is the Housing Recovery Slowing Down? Higher interest rates continue to weigh on the real estate market as housing starts in the United States were weaker than expected last month. Builders broke ground on houses at a seasonally adjusted annual rate of 891,000 units in August, representing a 0.9 percent rise from the downwardly revised July estimate of 883,000 units, according to the U.S. Department of Commerce. Compared to last year, overall housing starts were up 19 percent.
The results were below estimates for the fifth consecutive month. On average, economists expected overall housing starts to increase to a rate of 917,000 units. Groundbreaking on multifamily units, which have been a large driving force in housing starts as investors purchase rental units to create cash-generating investments, struggled in the wake of higher interest rates… (Read more.)
2. Which Countries Are Prepared to Handle Another Financial Crisis? Paul Tucker, the deputy governor of the Bank of England, said recently that the European Union has lagged behind the United States in establishing a situation whereby future bank failures could be mitigated, Reuters reports.
After the failure of banks like Lehman Brothers nearly five years ago, which some had dubbed "too big to fail," many were concerned that bailouts would only serve to immediately remedy the situation but would not fix the underlying problem. In fact, bailouts could even worsen the situation by sending the message that governments are willing to provide safety nets for banks that took, in essence, too many risks… (Read more.)
3. 10 Signs Americans Are Still Stuck in the Great Recession: The Great Recession technically ended in the summer of 2009, after U.S. gross domestic product rebounded from bottom levels and started to expand. However, to any American not looking at the textbook definition, the recession is still being felt across the country.
According to a new report from the U.S. Census Bureau, millions of households are struggling in the wake of the financial crisis. Real median household income in 2012 totaled $51,017, down slightly from $51,100 in 2011. Incomes have now declined for three consecutive years and remain 8.3 percent below 2007 levels, the year before the nation entered the worst financial downturn since the Great Depression. Furthermore, the nation's official poverty rate last year was 15 percent, representing 46.5 million people living at or below the poverty line. That is 2.5 percent higher than in 2007… (Read more.)
Don't Miss: Is Another Financial Crisis Lurking Around the Corner?