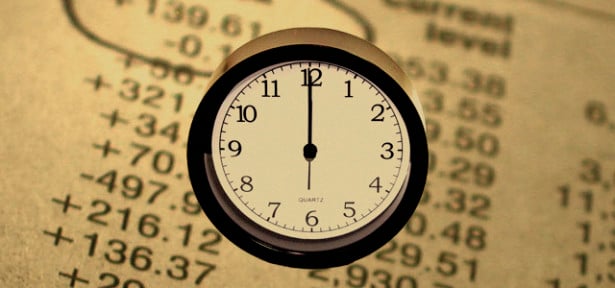 The major U.S. markets were dropping Wednesday in anticipation of the U.S. debt ceiling. As of 12 p.m.:
DIJA:

-0.56%

to 15106.42
S&P 500:  

-0.41%

to 1688.06
NASDAQ:

-0.29%

to 3806.95
Gold:

+0.6%

to 70.905
Oil:

+1.9%

to 24.61
U.S. 10-Year:

-1.85%

to 25.97
Here are three stories helping shape the market Wednesday afternoon:
1. Will the Government Shutdown Affect the Rest of the World? David Cameron spoke out as to the potential harmful effects of the American government shutdown to the rest of the world, Bloomberg reports. "It is a risk to the world economy if the U.S. can't properly sort out its spending plans," Cameron warned. His statement comes in the wake of the furlough of nearly 800,000 U.S. government employees during the shutdown. If the shutdown continues, it could cause a significant adverse change in American growth rates in the final quarter of 2013.
What Cameron stressed is that the shutdown could impact not only Americans — including national park travelers, museum goers, and the families of the furloughed employees — but the rest of the world as well. Many are concerned that a prolonged shutdown could cause uncertainty in bond markets as doubt builds as to the U.S. government's credit rating. This, in turn, could lead to shocks in the world's bond markets when foreign rates have to rise to correspond to U.S. rates.
2. ADP: Service Sector Leads Small September Jobs Gains: "The job market appears to have softened in recent months. Fiscal austerity has begun to take a toll on job creation," said Moody's Analytics chief economist Mark Zandi, whose firm helps compile payroll processor ADP's National Employment Report.
However, "while job growth has slowed, there remains a general resilience in the market. Job creation continues to be consistent with a slowly declining unemployment rate," he said in the report.
But still, the 166,000 jobs United States employers added to their payrolls in the month of September fell below economist expectations for 180,000 additions. September's job gain was marginally better than August's revised 159,000 job increase, a smaller figure than originally estimated.
3. The Housing Market Receives Another Setback: Despite receiving help from lower interest rates, mortgage applications in the United States declined as the housing market appears to be slowing down. According to the Mortgage Bankers Association's latest report, for the week ended September 27, loan applications edged 0.4 percent lower on a seasonally adjusted basis from one week earlier — the 16th decline in 21 weeks.
The figure includes both refinancing and home purchase demand and covers more than 75 percent of all domestic retail residential mortgage applications. The industry group's refinance index increased 3 percent while the seasonally adjusted purchase index dropped 6 percent from a week earlier.
Don't Miss: The Housing Market Receives Another Setback.