Wednesday's Midday Movers: 3 Stories Driving Markets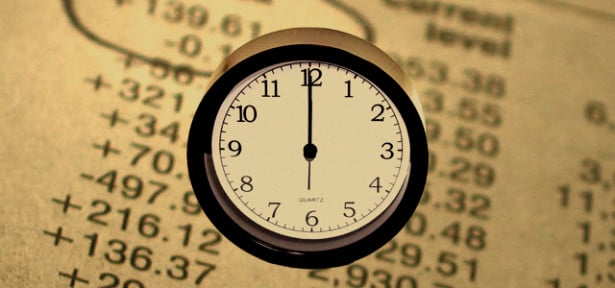 The major U.S. stocks were holding steady Wednesday as the government stalemate continued. As of noon:
DIJA:

+0.01%

to 14,777.81
S&P 500:

-0.17%

to 1,652.71
NASDAQ:

-0.85%

to 3,663.38
Gold:

-2.09%

to 68
Oil:

-2.12%

to 24.04
U.S. 10-Year:

+0.53%

to 26.50
Here are three stories helping shape the market Wednesday afternoon.
1. Christine Lagarde: Raising the U.S. Debt Ceiling Is Critical: Christine Lagarde, the managing director of the International Monetary Fund, offered her opinions on the American government stalemate and its impact on the rest of the world, Bloomberg reports.
Lagarde was critical of the U.S. government for its inability to reach a compromise, resulting in the partial shutdown that has been leading the headlines this week. What she was really concerned about, though, was the possibility that the U.S. could default on its debts… (Read more.)
2. Real Estate Market Catches a Break During Government Shutdown: Although the real estate market has bounced back from lows reached during the financial crisis, higher interest rates and a still-sluggish economy have weighed on homebuyers in recent months. The government shutdown also doesn't help, as some loan processing functions are delayed. However, mortgage applications in the United States managed to climb higher as rates dipped to their lowest level in months.
According to the Mortgage Bankers Association's latest report, for the week ended October 4, loan applications increased 1.3 percent on a seasonally adjusted basis from one week earlier — only the sixth gain in 22 weeks. The figure includes both refinancing and home purchase demand, and covers more than 75 percent of all domestic retail residential mortgage applications… (Read more.)
3. Budget Impasse: Will Republicans Go Down with the Ship? Washington, D.C., has once again become a political battlefield, and the collateral damage is seeping into the rest of the country like toxic waste. The medium of the conflict is the the budget — without a stopgap funding measure known as a continuing resolution in place, Uncle Sam tripped into the new federal fiscal year (which began October 1,) missing appropriations for all nonessential U.S. government activities — but the real fight is over the Patient Protection and Affordable Care Act… (Read more.)
Don't Miss: Budget Impasse: Will Republicans Go Down With the Ship?