Wednesday's Midday Movers: 3 Stories Driving Markets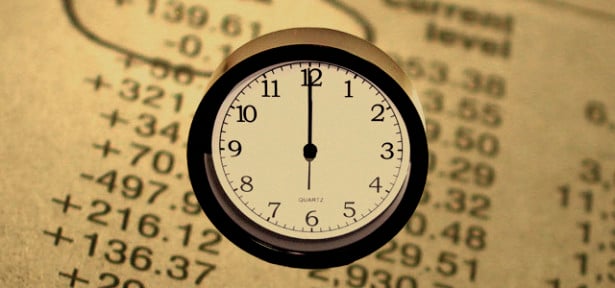 The major U.S. stocks were surging Wednesday. As of 12:15 p.m.:
DIJA:

+1.29%

to 15363.69
S&P 500:

+1.31%

to 1720.37
NASDAQ:

+1.12%

to 3836.51
Gold:

-3.00%

to 69.9
Oil:

+1.75%

to 24.37
U.S. 10-Year:

-0.11%

to 27.17
Here are the three stories helping shape the market Wednesday afternoon:
1. Here's Who's In Favor of Not Raising the Debt Ceiling: What seemed inconceivable only a few weeks ago is rapidly becoming a contingency everyone in the United States is bracing for. Come Thursday, the Treasury will exceed its borrowing limit, and it is unclear if Congress will be able to act in time to raise it.
Pollsters have been working furiously over the past few weeks to keep their fingers on the pulse of public sentiment. Americans are playing the blame game with just as much vigor as politicians are engaging in brinkmanship, and the ebb and flow of public opinion has dominated the convection currents of the news cycle.
2. Does the Government Shutdown Threaten the Real Estate Market? The real estate market has been one of the strongest pillars of the economy following the credit meltdown of yesteryear. Amid low interest rates and a great deal of intervention from policymakers, home builders in the United States enjoyed a rebound from the depths of the housing bubble collapse. However, the government shutdown is weighing on sentiment.
After climbing higher for four consecutive months earlier this year, the National Association of Home Builders/Wells Fargo's index of builder confidence declined to 55 in October, compared to 57 in the previous month.
3. Economic Confidence Plummets As Political Torpedos Fly: Congress is the set of this year's most dramatic reality show, and Americans are not amused. The partial shutdown of the U.S. government is now stumbling into its third week, and Uncle Sam is due to crack his head against the federal borrowing limit on Thursday if policymakers fail to pass a stopgap measure to deal with the debt ceiling.
As the political brinksmanship drags on, the damage caused by the increasingly dubious fiscal situation in the U.S. adds up. Economic confidence, already shaky in the wake of the late-2000s financial crisis, has plummeted. Gallup's Economic Confidence Index average -39 last week, a 27-point decline over just two weeks, and the lowest level since November 2011, which was the last time politicians jerked around with the debt ceiling.
Don't Miss: Economic Confidence Plummets as Political Torpedos Fly.