Wednesday's Midday Movers: 3 Stories Driving Markets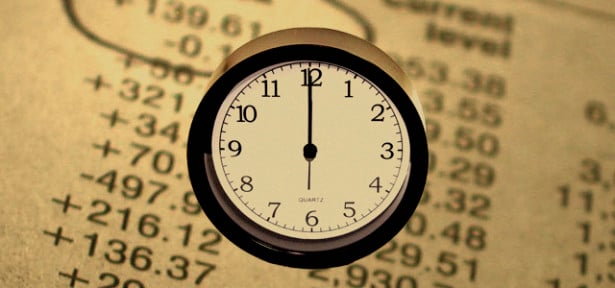 The major U.S. stocks were falling Wednesday as investors awaited a wave of earnings reports. As of noon:
DIJA:

-0.39%

to 15,408.03
S&P 500:

-0.51%

to 1,745.71
NASDAQ:

-0.7%

to 3,901.90
Gold:

-1.22%

to 74.64
Oil:

-1.33%

to 22.93
U.S. 10-Year:

-1.43%

to 24.76
Here are three stories helping shape the market Wednesday afternoon.
1. Did the Housing Market Ignore the Shutdown? Despite interest rates falling to their lowest level in four months, mortgage applications in the United States remained steady last week. The first government shutdown in 16 years certainly didn't help the housing market, but its effect was modest.
According to the Mortgage Bankers Association's latest report, for the week ended October 18, loan applications decreased 0.6 percent on a seasonally adjusted basis from one week earlier — the 17th decline in 24 weeks. That followed a gain of 0.3 percent in the previous week. The figure includes both refinancing and home purchase demand and covers more than 75 percent of all domestic retail residential mortgage applications… (Read more.)
2. Did a Time Crunch Hurt Obamacare's Exchange Rollout? "Several critical tasks remain to be completed in a short period of time," noted Gloria Jarmon, the Department of Health and Human Service's deputy inspector general for Audit Services, in an August report on the status of the implementation of the cornerstone provision of the Affordable Care Act, the individual insurance exchanges. According to Jarmon, the Centers for Medicare and Medicaid Services, or CMS, had delayed key deadlines by about two months…(Read more.)
3. Are Republicans Losing More than Votes for Re-Election? During the 2012 elections, the American Trucking Association gave $724,500 in donations to federal candidates, and 78 percent of those funds went to Republicans, according to The Center for Responsive Politics. After the shutdown and default scare these past weeks, though, the organization seems to be changing sides, according to Bloomberg.
"If I was your political broker, my advice would be that you sell your Republican shares and buy the Democrats," said the association's chief executive officer, Bill Graves, at an annual convention. Graves made it clear that he felt Republicans no longer have businesses' best interests at heart, calling their stands on economic issues "foolish, ill-advised, reckless, and detrimental." He claimed that the GOP imperils businesses by threatening to "burn the house down"… (Read more.)
Don't Miss: 9 States With the Most Economic Opportunity.