Wednesday's Midday Movers: 3 Stories Driving Markets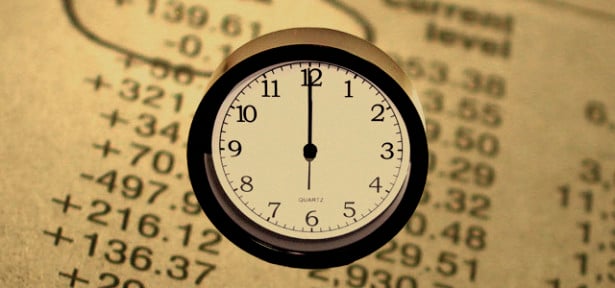 The major U.S. markets were wavering on Wednesday as investors awaited the Federal Reserve's latest policy announcement. As of noon:
DIJA:

-0.14%

to 15,659.00
S&P 500:

-0.24%

to 1,767.64
NASDAQ:

-0.32%

to 3,939.88
Gold:

+1.24%

to 76.95
Oil:

-0.99%

to 22.99
U.S. 10-Year:

-0.96%

to 24.83
Here are three stories helping shape the market Wednesday afternoon.
1. Treasury's GM Investment Runs Out of Gas, Losses Expected: $9.7 billion — that is how much the Special Inspector General overseeing the Troubled Asset Relief Program (SIGTARP) estimates the U.S. Treasury will lose from the bailout of General Motors (NYSE: GM). The SIGTARP report, published Tuesday, has a multitude of findings about the cost and culture surrounding the bailout.
The Government Accountability Office (GAO) also issued its own statement on the financial state of the federal government's involvement in General Motors. The GAO said $35.21 billion of the $51 billion investment had been recovered as of September 13; the government then reduced its ownership stake from 60.6 percent to 7.32 percent and plans to sell off remaining stock in GM in early 2014. As a result, the government will lose about 19 percent of its original investment in General Motors… (Read more.)
2. Polls: Why the GOP Needs to Worry About Elections: If a new poll held in Virginia is any indicator of national sentiment — and the Washington Post, NBC News, and The Week certainly believe it is — the GOP isn't doing well with voter groups that it really needs to be doing well with. Among the groups considered to be "key likely voter groups" are independents, women, non-whites, and white college graduates. According to a joint poll of Virginians conducted by the Washington Post and Scientific Research-Based Interventions, none of them are really in the green… (Read more.)
3. Is Smooth Sailing On Its Way for the Dow Jones? One Wharton School professor, Jeremy Siegel, has high hopes for the future of the Dow Jones Industrial Average, according to CNBC. Siegel theorizes that the DJIA might rise as much as 10 percent or more in 2014. However, before the new year even begins, he believes things might substantially improve — quoting a possible 6 percent rise in the Dow by the end of 2013, and this added to the 25 percent gain year to date already seen in the blue-chip index.
"November and December are usually pretty good months. There's no major uncertainties that are hanging over the market, at least in these two months coming up," said Siegel. He also expects gross domestic product to rise to 3 percent to 3.5 percent from this year's 2 percent, creating a "good climate for earnings growth," which would help the market cope with a fair amount of tapering from the Federal Reserve. "Don't forget," said Siegel to CNBC, "The first rate hike is not expected — right now if you look at the futures market — until April or May of 2015"… (Read more.)
Don't Miss: Top 10 Most Expensive States for College.