Wednesday's Midday Movers: 3 Stories Driving Markets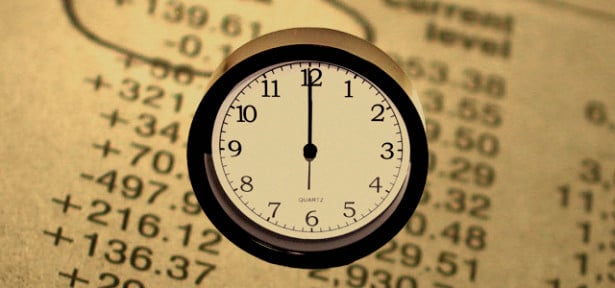 The major U.S. markets were gaining on Wednesday as investors looked ahead to important jobs and economic growth reports later this week. As of noon:
DIJA:

+0.62%

to 15,714.35
S&P 500:

+0.3%

to 1,768.25
NASDAQ:

-0.19%

to 3,932.53
Gold:

+1.01%

to 74.26
Oil:

+2%

to 22.42
U.S. 10-Year:

-0.83%

to 26.40
Here are three stories helping shape the market Wednesday afternoon.
1. Survey: Obamacare News Coverage Has Swayed Public Opinion: For four years, the Affordable Care Act — its passage and its implementation — have been a huge point of contention between Democrats and Republicans.
The extent to which the health care reform law has polarized politics was evident during the standoff between lawmakers over the funding of the federal government. The beginning of enrollment for the Affordable Care Act and the first day of the new fiscal year fell on the same day: October 1. That coincidence gave Republicans an opportunity… (Read more.)
2.  Top 10 States Where Home Prices Are Surging: The rebound in home prices from post-bubble lows is still intact. With the help of low interest rates and inventory levels, many areas of the country continue to post impressive price gains.
In September, home prices across the nation increased on a year-over-year basis for the 19th consecutive month. According to CoreLogic, a property information and analytics provider, home prices jumped 12 percent in September from a year earlier. In fact, home prices have posted double-digit gains for eight straight months. "U.S. home prices continued their ascent in September. Average home prices in nearly half the states are now within striking distance of their pre-downturn pricing peaks," explained Anand Nallathambi, president and chief executive officer of CoreLogic… (Read more.)
3. Twitter's IPO and the Case for Waiting: Prescience is a rare thing. Financial markets would look very different from the way they do now if it was easy — or even moderately difficult — to see with reasonable accuracy into the future. Unfortunately, speculation appears to be the rule, not the exception, and investors large and small are forced to rely on the vagaries of limited foresight and (perhaps at best) statistics.
The big speculative event on the horizon is Twitter's (NYSE:TWTR) initial public offering. It will be the largest tech offering since Facebook (NASDAQ:FB) went pubic in May 2012 and raised $16 billion. Twitter is looking to pull in a much more modest sum of cash — about $1.75 billion, at the high end of an expected $23 to $25 per share price range — but the market is treating the offering as if it were the hottest thing since sliced bread… (Read more.)
Don't Miss: Planning to Sell Your Business? Read These Tips.