Wednesday's Midday Movers: 3 Stories Driving Markets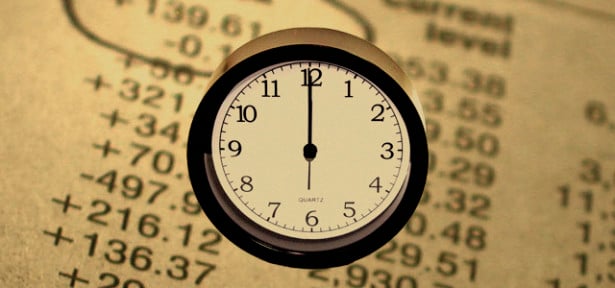 The major U.S. markets were dipping again Wednesday as investors weighed global market declines. As of 12 p.m.:
DIJA:

-0.37%

to 15692.10
S&P 500:

-0.04%

to 1766.95
NASDAQ:

+0.15%

to 3925.95
Gold:

-0.89%

to 72.43
Oil:

+1.32%

to 22.23
U.S. 10-Year:

-0.94%

to 27.42
Here are three stories helping shape the market Wednesday afternoon:
1. Can Big Banks Help the IRS Catch Tax Evaders? As the U.S. Attorney for the Southern District of New York, Preet Bharara is one of the nation's top financial watchdogs. New York's southern district includes Manhattan, the financial capital of the world, and Bharara's office sees much of the litigation aimed at Wall Street.
On Tuesday — in cahoots with Kathryn Heneally of the Department of Justice and Danny Werfel of the Internal Revenue Service — Bharara's office announced that the IRS has officially been granted authority by the court to issue summonses to five major financial institutions, requiring them to produce information on people suspected of tax evasion. Those banks are Bank of New York Mellon (NYSE:BK), Citibank (NYSE:C), JPMorgan Chase (NYSE:JPM), HSBC (NYSE:HBC), and Bank of America (NYSE:BAC).
2. This Housing Gauge Is Still Showing Weakness: With interest rates rising to their highest level in a month, mortgage applications declined last week and continued to show that housing affordability issues remain a concern. According to the Mortgage Bankers Association's latest report, for the week ended November 8, loan applications fell 1.8 percent on a seasonally adjusted basis from one week earlier, the 19th drop in only 27 weeks. That followed a drop of 2.8 percent in the previous week, which was revised higher from a 7 percent plunge. The figure includes both refinancing and home purchase demand and covers more than 75 percent of all domestic retail residential mortgage applications.
3. The SEC Expects the Best from the Market Fix-It Brigade: On the morning of August 22, the Nasdaq OMX Group (NASDAQ:NDAQ), which operates the eponymous tech-heavy exchange, reported that it was having problems managing quotes for stocks listed on multiple exchanges. Trading on the Nasdaq was halted for about three hours, and shares of the exchange operator closed the day down 3.4 percent.
Immediately following the glitch — just one of several to occur over the past few years, both at the Nasdaq and at the NYSE Euronext (NYSE:NYX) — Securities and Exchange Commissioner Mary Jo White called for a meeting with the leaders of the exchanges and the leaders of self-regulatory organizations such as FINRA (Financial Industry Regulator Authority), DTCC (Depository Trust & Clearing House Corporation), and the Options Clearing Corp. Together, these organizations (SROs) form the architecture of the financial markets.
Don't Miss: The SEC Expects the Best from the Market Fix-It Brigade.