Wednesday's Midday Movers: 3 Stories Driving Markets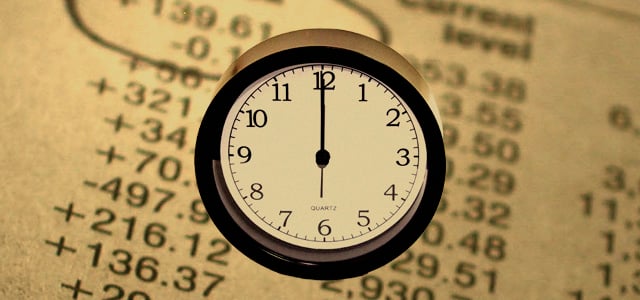 The major U.S. markets were rising Wednesday following Federal Reserve Chairman Ben Bernanke's optimistic statements about monetary policy before a Congressional committee earlier in the day. As of noon:
DIJA:

+0.03%

to 15456.58
S&P 500:

+0.24%

to 1680.28
NASDAQ:

+0.24%

to 3607.22
Gold:

-1.61%

to 67.90
Oil:

+0.21%

to 24.8115
U.S. 10-Year:

-1.62%

to 24.91
Here are three stories helping shape the market Wednesday afternoon:
1. Higher Interest Rates Weigh on the Housing Market: The housing recovery is often considered one of the strongest areas of the economy, but higher interest rates continue to weigh on consumers.
According to the Mortgage Bankers Association's latest report, for the week ended July 12, loan application volume dropped 2.6 percent on a seasonally adjusted basis from one week earlier. That's the ninth weekly decline in 10 weeks and comes after a 4 percent decline in the previous week. The figures include both refinancing and home purchase demand, and cover more than 75 percent of all domestic retail residential mortgage applications… (Read more.)
2. China to Reform Economy, Defend 'Lower Limits' of Growth: China is taking steps to assuage global markets and convince foreign governments and companies that it will not let the bottom fall out from beneath its economy.
Concerns in the global community about the ramifications of the Chinese slowdown have been widespread, as countries like Australia, dependent on Chinese imports, will be affected by the decreased demand. Europe is also worried about China, since countries like Germany sell a fair amount of products there, most notably Volkswagen, which is a major player in the Chinese auto space… (Read more.)
3. Will You Get the Raise You Deserve This Year? Employers expect the average raise in 2014 to be 2.9 percent of base pay, according to a recent survey by consultancy firm Mercer. This increase would follow an average raise of 2.8 percent in 2013 and 2.7 percent in 2012 and 2011. The news is a boon for workers who have experienced nearly stagnant personal income growth in the post-recession era, and a welcome break for the 3.7 percent of employees who were subject to frozen salaries in 2013, down from 6.5 percent in 2012… (Read more.)

Don't Miss: Is the Housing Recovery Theme Getting Demolished?