Wednesday's Midday Movers: 3 Stories Driving Markets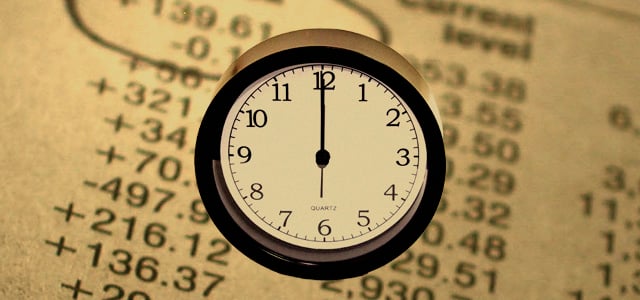 The major U.S. stocks were slipping Wednesday after posting gains earlier in the week. As of noon:
DIJA:

-0.16%

to 15543.07
S&P 500:

-0.19%

to 1689.21
NASDAQ:

+0.38%

to 3592.80
Gold:

-1.95%

to 72.85
Oil:

-1.63%

to 24.78
U.S. 10-Year:

+2.94%

to 25.90
Here are three stories helping shape the market Wednesday afternoon.
1. The Housing Recovery Story Receives a Pleasant Surprise: The recovery story in the real estate market continues to attract attention, as new single-family home sales in the United States reached their best level in five years last month.
On Wednesday, the U.S. Census Bureau reported that purchases of new homes, measured by contracts signed, jumped 8.3 percent to a seasonally adjusted 497,000-unit annual pace in June, compared to the downwardly revised May rate of 459,000 units. It was the best month for new home sales since May 2008. Home sales are up 38.1 percent compared to a year earlier. However, as the chart below shows, the real estate market is still well below its glory days… (Read more.)
2. Can U.S. Manufacturing Make a Second-Half Comeback? Manufacturing conditions in the United States improved in July, according to the Markit Flash U.S. Manufacturing PMI report. Markit's index of manufacturing conditions increased from 51.9 in June to a preliminary reading of 53.2 in July, signaling expansion of the sector at a faster rate. Significant components that experienced gains include output, new orders, and employment, which emerged from a June contraction… (Read more.)
3. 3 Charts to Show the World's Growing Economic Optimism: Economic headlines tend to be largely depressing. Many countries are struggling, others can't produce effective policy to move forward, and for some, it's both. Growth is often nonexistent, too slow, or slowing down, and it never seems that there are enough jobs to go around. With that said, people tend to be relentlessly optimistic, and some new polling done this year by Nielsen helps solidify this idea.
Nielsen looked at global consumer confidence and tracked trends in economic outlooks held by individuals around the world. The results were positive, though not perfect. Here are three charts showing and breaking down global optimism…(Read more.)
Don't Miss: Are Higher Interest Rates Hitting the Housing Market?