Wednesday's Midday Movers: 3 Stories Driving Markets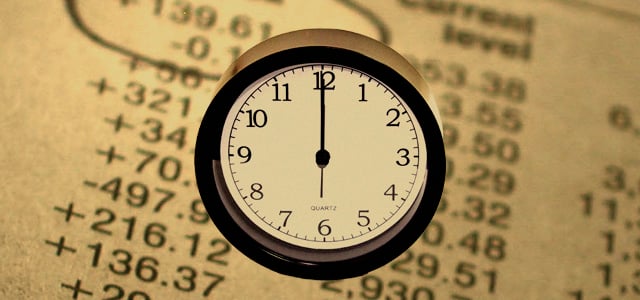 The major U.S. stocks were gaining again Wednesday, following optimistic signs of the nation's economic recovery. As of noon:
DIJA:

+0.36%

to 15577.05
S&P 500:

+0.39%

to 1692.46
NASDAQ:

+0.47%

to 3633.44
Gold: –

0.18%

to 72.77
Oil:

+1.18%

to 24.4561
U.S. 10-Year:

+2.69%

to 26.73
Here are three stories helping shape the market Wednesday afternoon:
1. How Much Are Health Benefits Driving the Cost of Employment? Wednesday's Employment Cost report, published by the U.S. Bureau of Labor Statistics, may be worth looking at for those with a close eye on monetary policy. Federal Reserve policymakers keep watch over wage inflation, and the most recent data came in 0.1 percentage point above expectations at +0.5 percent on the quarter.
The annual rate increased from 1.8 to 1.9 percent. This is the second period that employment cost data have come in at the high end of the expected range, and could signal some inflationary pressure… (Read more.)
2. At First Glance, Better-Than-Expected GDP Is Still Anemic: The U.S. economy grew faster than expected in the second quarter of 2013. However, the overall level of economic activity remained anemic as consumers limited spending to necessities and the federal government continued to cut back, as well.
The U.S. Commerce Department reported that gross domestic product — the output of goods and services produced by labor and property located in the United States — increased at an annual rate of 1.7 percent from April to June after growing just 1.1 percent in the first three months of the year and nearly coming to a halt at the end of 2012… (Read more.)
3. Payrolls Beat Expectations: Is the Labor Market on the Upswing? The U.S. labor market is under a microscope right now. Headline unemployment broke 7 percent at the end of 2008 as the fallout from the financial crisis spread through the economy and hit a recent high of 10 percent in October 2009.
The headline rate — which does not include the discouraged or marginally employed — has declined just 2.4 percentage points since then, chipped at in fractional blocks as government payrolls, usually a source of growth in recessions, shrink and private employers hesitate because of uncertain economic conditions and a dense financial environment… (Read more.)
Investing Insights: Is JPMorgan Chase a Buy at These Prices?