Wednesday's Midday Movers: 3 Stories Driving Markets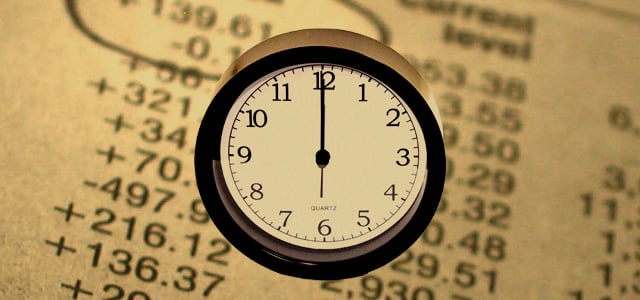 The major U.S. stocks were diving again Wednesday, reflecting worry that the Federal Reserve could soon begin curbing its bond-purchasing program. As of noon:
DIJA:

-0.48%

to 15444.00
S&P 500:

-0.58%

to 1687.59
NASDAQ:

-0.71%

to 3639.83
Gold:

+0.79%

to 67.27
Oil:

-0.53%

to 24.61
U.S. 10-Year:

-0.98%

to 26.16
Here are three stories helping shape the market Wednesday afternoon:
1. Is the Housing Market Adjusting to Rising Interest Rates? Despite interest rates edging higher, applications for mortgages managed to break their losing streak.
According to the Mortgage Bankers Association's latest report, for the week ended August 2, loan application gained 0.2 percent on a seasonally adjusted basis from one week earlier. That's only the second increase in 13 weeks and comes after a 3.7 percent decline in the previous week. The figures include both refinancing and home purchase demand, and cover more than 75 percent of all domestic retail residential mortgage applications… (Read more.)
2. How Much Is Oil Supporting U.S. Employment Gains? The American Petroleum Institute said last week that the U.S. oil and natural gas sector was an engine driving job growth. Eight percent of the U.S. economy is supported by the energy sector, the industry's lobbying group said, up from the 7.7 percent recorded the last time the API examined the issue. The employment assessment came as the Energy Department said oil and gas production continued to make gains across the board. With the right energy policies in place, API said the economy could grow even more. But with oil and gas production already at record levels, the narrative over the jobs prospects may be failing on its own accord…(Read more.)
3. A Tale of Two Economies: How the US and EU Are Recovering: Many things seem to be going well for the U.S. economy: the housing market has been strong this year with prices contributing to a level of household wealth that set records, and the debt-to-income ratio declined for Americans in the first quarter. Moreover, consumer credit has been on the rise, bolstering car companies' sales and contributing to amped-up home purchases.
Low mortgage rates have brought buyers into the housing market, and prices have only recently begun to inch upwards as the market picks up momentum. Prices in places like Phoenix and San Francisco have skyrocketed more than 20 percent in the past year, and a further increase in national prices is expected for the remainder of 2013… (Read more.)
Don't Miss: Why is the Justice Department Coming Down on Bank of America?