Wednesday's Midday Movers: 3 Stories Driving Markets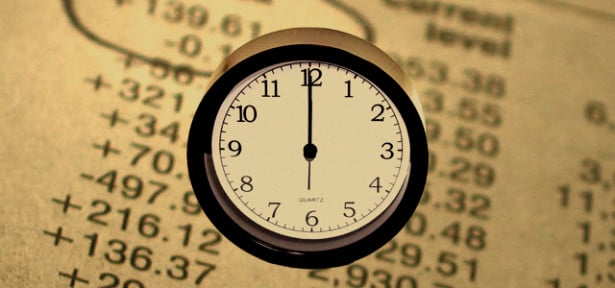 The major U.S. stocks continued to fall Wednesday following a worse-than-expected earnings report from Macy's (NYSE:M). As of noon:
DIJA:

-0.49%

to 15375.64
S&P 500:

-0.35%

to 1688.23
NASDAQ:

-0.21%

to 3676.66
Gold:

+3.33%

to 77.05
Oil:

+0.36%

to 25.14
U.S. 10-Year:

-0.04%

to 27.14
Here are three stories helping shape the market Wednesday afternoon:
1. Is Low Inflation Catching Up with the Fed? When Federal Reserve Chairman Ben Bernanke testified before Congress in May, he gave what could be interpreted as a mixed diagnosis of the health of the U.S. economy. While economic growth during the first and second quarter continued at a moderate rate, the trajectory of key indicators like unemployment and inflation are by no means clear.
In July, the seasonally adjusted producer price index for finished goods was flat with June. This follows a 0.8 percent increase in June and a 0.5 percent increase in May, and compares against expectations for an increase of 0.3 percent on the month. On the year, producer price growth decelerated from 2.5 percent in June to 2.1 percent in July… (Read more.)
2. Is Affordability Becoming a Bigger Issue for the Housing Market? Despite interest rates remaining low on a historical basis, the recent rebound is impacting affordability as applications for mortgages posted another losing week.
According to the Mortgage Bankers Association's latest report, for the week ended August 9, loan application dropped 4.7 percent on a seasonally adjusted basis from one week earlier — the 12th decline in 14 weeks. The figure includes both refinancing and home purchase demand and covers more than 75 percent of all domestic retail residential mortgage applications… (Read more.)
3. Cooling Consumer Spending Leaving Macy's With Chilly Q2 Sales: "The consumer was less engaged in the second quarter," Ameriprise Financial senior economist Russell Price told Bloomberg after the Department of Commerce reported its monthly snapshot of retail sales for the month of June.
When the advanced reading of second-quarter U.S. gross domestic product growth was released in late July, the data showed that the overall level of economic activity remained anemic as consumers limited spending to necessities. In fact, consumer spending — which accounts for 70 percent of economic growth — dropped to a 1.8 percent growth rate in the second quarter after rising at a 2.3 percent pace in the first quarter… (Read more.)
Don't Miss: Small Business: When the Government Gives You Lemons, Make Lemonade.