Wednesday's Midday Movers: 3 Stories Driving Markets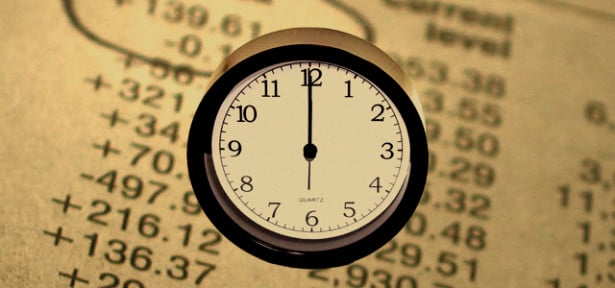 The major U.S. markets were stabilizing Wednesday. As of noon:
DIJA:

+0.43%

to 14,839.60
S&P 500:

+0.49%

to 1,638.55
NASDAQ:

+0.58%

to 3,599.21
Gold:

+2.7%

to 80.91
Oil:

+1.22%

to 26.09
U.S. 10-Year:

+1.84%

to 27.71
Here are three stories helping shape the market Wednesday afternoon.
1. Are Realtors Concerned About Pending Home Sales? Pending home sales continue to retreat from multiyear highs as rising interest rates and home prices impact homebuyers across the nation. However, the chief economist at the National Association of Realtors does not believe the slowdown is anything to worry about yet.
The Pending Home Sales Index, a forward-looking indicator based on contract signings, fell 1.3 percent to 109.5 in July compared to 110.9 in June, according to the NAR. After posting its strongest pace since 2006 in May, the index has now declined for two consecutive months… (Read more.)
2. Another Obamacare Delay, But Investors Brush It Off: When criticism that the implementation of the Obama administration's signature health care law would be a train wreck — a phrase that has become a mainstay of the Republican opposition — was first thrown around, President Barack Obama acknowledged that setting up the market-based insurance exchanges would be a challenge.
There will be be bumps and glitches, but "that's pretty much true of every government program that's ever been set up," Obama said at a press conference at the end of April… (Read more.)
3. Are Higher Interest Rates Demolishing the Housing Recovery? With interest rates on the rise in recent months, mortgage applications declined for the third consecutive week. The real estate market has been one of the strongest pillars in the economic recovery, but higher interest rates are starting to weigh on affordability levels across the nation.
According to the Mortgage Bankers Association's latest report, for the week ended August 23, loan applications dropped 2.5 percent on a seasonally adjusted basis from one week earlier — the 14th decline in 16 weeks. The figure includes both refinancing and home purchase demand and covers more than 75 percent of all domestic retail residential mortgage applications… (Read more.)
Don't Miss: Are Higher Interest Rates Demolishing the Housing Recovery?