Wednesday's Midday Movers: 3 Stories Driving Markets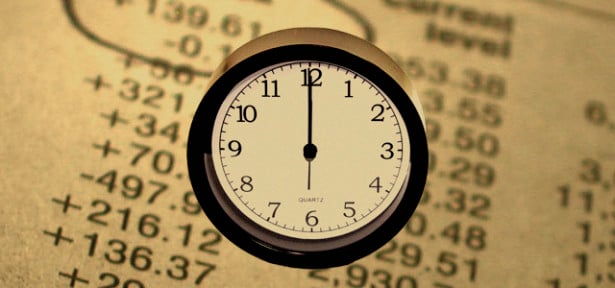 The major U.S. markets were gaining again Wednesday. As of noon:
DIJA:

+0.75%

to 14,945.83
S&P 500:

+0.89%

to 1,654.37
NASDAQ:

+1%

to 3,648.87
Gold:

+0.14%

to 79.17
Oil:

-0.9%

to 25.41
U.S. 10-Year:

+0.53%

to 28.63
Here are three stories helping shape the market Wednesday afternoon.
1. Economic Confidence: Americans Expect Worse to Come: Economic confidence in the United States continued to decline in August, according to Gallup's Economic Confidence Index. The index averaged -13 in August, down from -12 in July, indicating once again that Americans remain more negative than positive about overall economic conditions.
Gallup began tracking consumer confidence daily in 2008, as the financial crisis was reaching its climax. The first reading was -32, well below the breakeven level at 0. From there, economic confidence hit record low of -60 shortly before the end of 2009, before stabilizing in a range between -21 and -35 for about two years. Confidence soured again in mid-2011, hitting a low of -52, but quickly stabilized to its previous, only modestly pessimistic range… (Read more.)
2. Less Spending on Afghanistan and Iraq Means Fewer Federal Jobs: "U.S. job creation appears to have stabilized over the last several months in a more improved situation than was evident in the aftermath of the financial crisis and recession of 2008 — although still not back to where it was prior to those economic events," noted Gallup's Frank Newport, explaining the firm's monthly reading of the Job Creation Index, which remained at 22 in August.
The index has read 22 in three of the past four months and it fell to 21 in July… (Read more.)
3. Real Estate Market Finally Breaks This Losing Streak: After declining for three consecutive weeks, mortgage applications in the United States finally managed to post an increase as mortgage rates edged slightly lower. However, the recent rebound in interest rates could hinder the real estate market going forward.
According to the Mortgage Bankers Association's latest report, for the week ended August 30, loan applications gained 1.3 percent on a seasonally adjusted basis from one week earlier — only the third increase in 17 weeks. The figure includes both refinancing and home purchase demand, and covers more than 75 percent of all domestic retail residential mortgage applications… (Read more.)
Don't Miss: Economic Confidence: Americans Expect Worse to Come.