Wednesday's Midday Movers: 3 Stories Driving Markets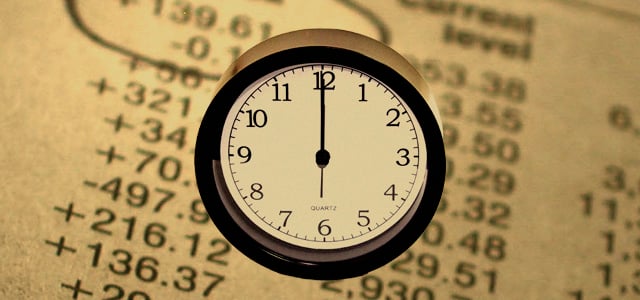 The major stocks were fluctuating Wednesday as investors await Ben Bernanke's speech later in the day. As of noon:
DIJA:

-0.19%

to 15271.19
S&P 500:

-0.18%

to 1649.29
NASDAQ:

+0.09%

to 3507.30
Gold:

-1.47%

to 61.07
Oil:

+1.73%

to 24.63
U.S. 10-Year:

+8.56%

to 27.15
Here are three stories helping shape the markets Wednesday afternoon.
1. Are Higher Interest Rates Destroying the Housing Recovery? The housing recovery is often considered one of the strongest areas of the economy, but rising interest rates continue to weigh on consumers.
According to the Mortgage Bankers Association's latest report, for the week ended July 5, loan application volume dropped 4 percent on a seasonally adjusted basis from one week earlier. That's the eighth weekly decline in nine weeks and comes after an 11.7 percent plunge in the previous week. The figures include both refinancing and home purchase demand, and cover more than 75 percent of all domestic retail residential mortgage applications… (Read more.)
2. IMF: Global Economy to Grow Less Than Predicted This Year: The International Monetary Fund has reduced its global growth forecast due to a variety of factors including U.S. budget and monetary policy, European stagnation, and a humbling of emerging markets. The projection was reduced from 3.3 percent growth this year down to 3.1 percent, the same as the global economy experienced last year. In every month since April 2012 the lender has reduced its forecasts as political will in many places, notably Europe, has made growth-oriented reforms difficult… (Read more.)
3. Wholesales Report Leaner Inventories: A Problem for Q2 GDP? Wholesale inventories in the United States fell in May by the most in more than a year-and-a-half, and the month's decline represented the second consecutive drop for that key economic indicator. The decline signals to economists that low restocking by business could contribute less to second-quarter economic growth. But leaner inventories do suggest that companies will increase orders to factories to keep pace with growing demand.
The Department of Commerce announced Wednesday that wholesale inventories dropped by 0.5 percent during the month of May, a move that confounded the expectations of analysts polled by Reuters, who were expecting an increase… (Read more.)
Don't Miss: Regulators on the Move: Dodd-Frank Makes Its Way to GE and AIG.