Wells Fargo, Google, and JPMorgan Nearing Settlements: Morning Buzzers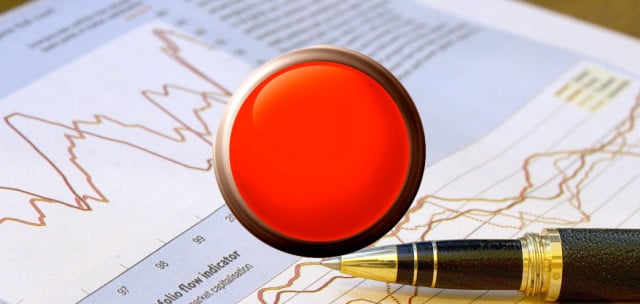 U.S. stock futures advanced this morning on the first day of a government shutdown caused by lawmakers' inability to agree on the budget and the Affordable Care Act in particular. The shutdown has left 800,000 government employees on unpaid leave. According to the Congressional Budget Office, Congress has until the end of the month to agree on a budget before the U.S. will run out of money to pay its bills.
Futures at 8:30 a.m.: DJIA: +0.23% S&P 500: +0.26% NASDAQ: +0.32%
Here's your cheat sheet to what's buzzing this morning:
Wells Fargo (NYSE:WFC), the largest home lender in the U.S., has reached a $869 million settlement with Freddie Mac over repurchase liabilities on loans Wells Fargo sold to Freddie Mac before 2009. According to a statement from Wells Fargo seen by Bloomberg, the settlement includes a cash payment of $780 million and Wells Fargo had already set aside money to cover the cost. Government-owned firms Freddie Mac and Fannie Mae were forced to take a $187.5 billion bailout due to losses on bad mortgages during the financial crisis.
Google (NASDAQ:GOOG) is getting close to reaching a settlement with European regulators over its search business, which had been deemed by the European Commission as being anti-competitive. Google has offered concessions that will make rivals' products easier to see in a Google search and allow advertisers to post ads on other search engine's sites as well. European Commission head Joaquin Alumnia has said that he approves of Google's concessions, but that Google's rivals should have a chance to approve them as well, according to the New York Times.
JPMorgan (NYSE:JPM) is still struggling to reach a settlement with various regulators over various dubious practices as JPMorgan doesn't want to admit wrongdoing. An admission of guilt could open up the bank to the possibility of other lawsuits. In addition, Reuters has reported that JPMorgan could get away with not paying regarding losses at the former Washington Mutual Inc. JPMorgan is in a dispute with the Federal Deposit Insurance Corp. over whether it's responsible for losses from Washington Mutual, which the bank purchased during the financial crisis. If it gets off as not being liable, it could significantly reduce JPMorgan's expected $11 billion fine.
J.C. Penney (NYSE:JCP) shares have fallen over 15 percent since Friday when the struggling retailer announced that it was issuing $1 billion in stock as it's strapped for cash before the holiday season. On Monday, another investor announced that it's dumping its J.C. Penney stock. Perry Corp. has sold over half of its shares in J.C. Penney, reducing its total stake to 3.28 percent, Reuters reports. Some have speculated that a long government shutdown could spell the end for the retailer.
Follow Jacqueline on Twitter @Jacqui_WSCS
Don't Miss: Should Investors Ignore the Soap Opera in Washington, D.C.?