Wells Fargo Sets a Record and Ford Spreads the Love: Morning Buzzers
Stock futures were pretty much flat on Friday heading into the opening bell. The markets are digesting some economic data, such as newly-updated import and export indexes.
At 8:52 a.m.: S&P: +0.02%, Dow: -0.03%, NASDAQ: +0.01%.
Here's what's buzzing in the pre-market: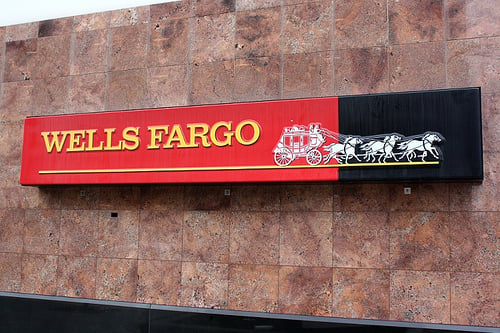 Wells Fargo (NYSE:WFC) is off to the races this morning after the bank announced record full-year and quarterly net income. Net income for 2012 grew 19 percent to $3.36 per share, while fourth-quarter net income climbed 24 percent year over year to $0.91 per share.
American Express (NYSE:AXP) surprised investors and announced its earnings early. Net income grew 0.67 percent to $1.09 per diluted share, while revenue climbed 5 percent to $8.1 billion. The company also announced a restructuring that will consist largely of severance payments related to the elimination of an estimated 5,400 jobs. Those reductions will be partly offset by jobs the company expects to add during the year. Overall staffing levels by year end 2013 are expected to be 4 to 6 percent less than the current total of 63,500.
Start 2013 better than ever by saving time and making money with your Limited Time Offer for our highly-acclaimed Stock Picker Newsletter. Get our fresh Feature Stock Pick now!
Boeing (NYSE:BA) and its 787 Dreamliner are once again in the spotlight for two more problems with the revolutionary new plane. This time, one plane suffered a cracked cockpit windshield, while another was found to be leaking oil. Both planes belong to All Nippon Airways and no injuries were reported. This, of course, follows a series of incidents earlier in the week that have catalyzed a lot of conversation and a lot of trading activity. Shares of Boeing were down as much as 1.5 percent in the pre-market.
Ford (NYSE:F) is spreading the love this week. Just one day after announcing that it would double its dividend, America's second-largest automaker revealed that it plans to add as many as 2,200 white-collar jobs in the United States.
Investing Insights: Can General Motors Re-Take the Title of Top Global Automaker?