Wells Fargo Settles Fannie Mae Claims With $591 Million Deal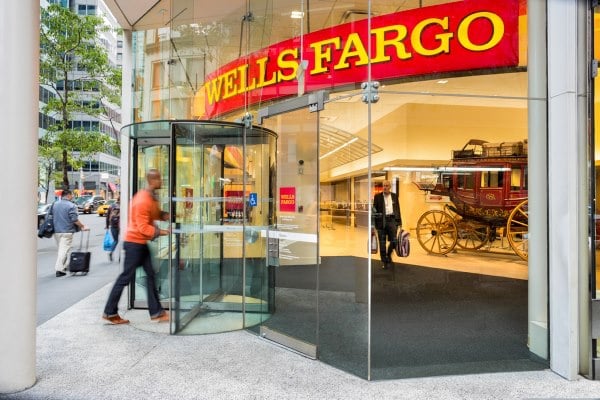 In a deal which was announced Monday, Wells Fargo (NYSE:WFC), the largest mortgage lender in the U.S., will pay Fannie Mae $591 million in order to settle claims that it sold defective mortgages during the financial crisis of 2008. After adjustments are made for prior repurchases, Wells Fargo will shell out $541 million in cash set aside for payment to the government-controlled mortgage buyer.
The deal will cover loans originated from Wells Fargo throughout 2008 which Fannie Mae has been attempting to get the bank to buy back; the deal will resolve all of the repurchasing issues related to the loans in question. In October, the bank also agreed to pay Fannie Mae's sister firm, Freddie Mac $869 million to resolve similar claims regarding pre-2009 mortgages, according to the Los Angeles Times.
Chief Executive at Fannie Mae, Timothy Mayopoulous concurred that this will be the last payment from Wells Fargo, "We have closed out our legacy repurchase reviews with this agreement,"  which "represents a fitting conclusion to our year of hard work to put legacy issues in the rear view mirror and begin 2014 focused on improving the future of housing finance," per the Los Angeles Times.
Both Fannie Mae and Freddie Mac were seized by the government following the housing bubble burst in 2008; both companies were sold soured loans purchased from banks. Thus far, banks have agreed to pay Fannie Mae roughly 12.7 billion in order to resolve claims over the bad mortgages; the largest of such deals was with Bank of America Corp. (NYSE:BAC), which paid Fannie Mae $10.3 billion in one settlement.
Neither Fannie Mae or its sibling make loans directly, but they support housing markets by buying mortgages from banks and then selling them as securities to investors; the mortgages purchased by the firms during 2008 often didn't meet the agreed-upon guidelines between the two parties. In such a situation, the mortgage buyers can force the banks to buy the bad loans back, and both companies, Fannie Mae and Freddie Mac, have done so, to the tune of billions of dollars in troubled loans over the past few years, reports the Wall Street Journal.
Both Fannie Mae and Freddie Mac were directed by the regulator, the Federal Housing Finance Agency (or, FHFA) to reduce repurpose demands outstanding by the end of 2013. Other banks that were recently settled with Fannie Mae and Freddie Mac include Fifth Third Bancorp (NASDAQ:FITB), which agreed to pay $25 million to Freddie Mac, SunTrust Banks, Inc. (NYSE:STI), Citigroup, Inc. (NYSE:C), and as of Monday, Flagstar Bancorp (NYSE:FBC).
More From Wall Street Cheat Sheet: