Were the Amazon Bears Wrong?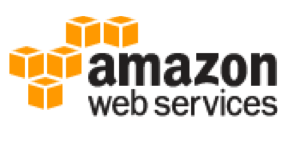 Amazon (NASDAQ:AMZN) surprised analysts with its fourth-quarter earnings report that was released on Tuesday. Quarter after quarter and year after year, analysts have been concerned with the company's margins, but after the Internet retailer's results showed margin expansion rather than just revenue growth, their assessment of the company turned bullish.
Ahead of the earnings release, bearish analysts had laid out a negative case for Amazon, arguing that the small margins had made it difficult for the company to earn money. Ahead of the Tape columnist Spencer Jakab told The Wall Street Journal's "Markets Hub" Tuesday morning that the company's margins were half what they were in 2009, and that would become a problem for Amazon in the future.
But Amazon is beginning to transform its business. Amazon's retail division may operate on very small margins, to keep its products competitive, but its cloud computing and digital content businesses are much more profitable…
While the company's fourth-quarter earnings per share of $0.21 missed analysts' forecasts by 7 cents, its better-than-expected profit margins surprised Wall Street. Growth in its Amazon Web Services business and increased shipping efficiency helped pushed fourth-quarter gross profit margins to 24 percent, above the 22 percent analysts had predicted. Amazon's earnings were pushed down by increased investments in warehouses, personnel, and computers, according to the International Business Times, not costs from selling its products at too-slim margins.
What was revealed in Amazon's fourth-quarter report was that the company's business is more sustainable than previously thought, and as a result, shares jumped to a new all-time high of approximately $285 in after-hours trading on Tuesday.
Now, a number of firms have lifted their price targets on shares of Amazon. In a research note seen by CNBC, Barclays Capital analysts increased their target price on the stock to $260, from $245 and wrote, "We can't help but stop and wonder whether the Amazon bull case has now pivoted from one of revenue growth to one of margin expansion."
Analysts at JPMorgan Securities lifted their target on Amazon's shares to $333, from $245, saying in a note seen by the publication that the company had shown a "strong ability to take share of both overall retail and eCommerce." Bank of America Merrill Lynch raised its target to $315, from $300, and Baird lifted its price target to $325, from $300.
Don't Miss: Why Are Amazon Investors So Thrilled?