Were These Earnings Good Enough for Amazon Investors?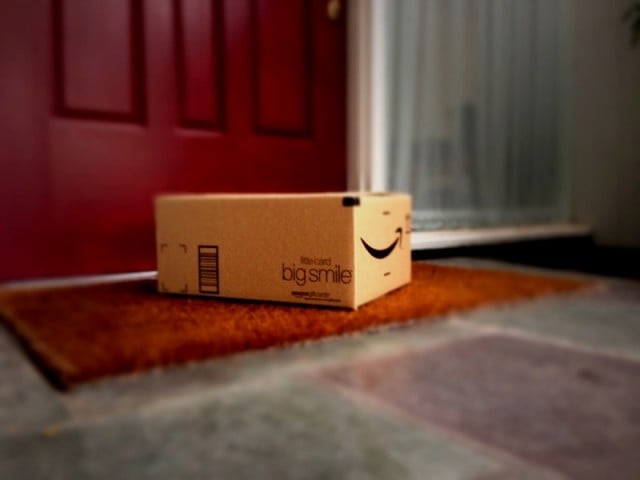 Shares of Amazon (NASDAQ:AMZN) sank more than 10 percent in after-hours trading on Thursday following the release of the company's fourth-quarter financial results. That drop pulled the stock down to $359 from the closing price of $403.01, a level several dollars shy of its 52-week high of $408.06. For reference, investors bid shares of the Internet retailer up 64.37 percent in 2013, growth that has come despite the fact Amazon has missed earnings estimates in five of the past six quarters, a pattern the company continued in the fourth quarter of 2013.
Amazon's quarterly numbers made clear that there is no problem with the company's ability to generate strong revenue. During the last three months of 2013, sales soared 20 percent from the year-ago quarter to $25.6 billion, falling at the upper end of the $23.5 billion to $26.05 billion range expected by Wall Street analysts. But earnings significantly missed estimates, meaning the company has now failed to meet or surpass bottom-line expectations for six of the past seven quarters.
Compared to the same quarter of 2012, earnings improved remarkably. Fourth-quarter net income rose to $239 million, or 51 cents per share, from the $97 million, or 21 cents per share, in net income the company reported the previous year. Yet the improvement was not enough to beat Wall Street's average estimate of 66 cents per share, and that miss prompted investors to push shares down.
On a full-year basis, the improvements in Amazon's financial results were even more noticeable. Revenue increased 22 percent to $74.5 billion, and the $39 million loss recorded in 2012 was reversed by the $274 million, or 59 cents per share, the company earned in 2013.
As the company's nearly consecutive earnings misses show, strong revenues and lower-than-expected — or non-existent — earnings are by no means a new pattern for the company. Earnings have always been a touchy subject for Amazon and the company's investors. The disparity between earnings and revenue point to a particularity of the way Amazon does business. The Internet retailer significantly discounts some of its products, the Kindle in particular, to remain competitive, and this practice eats away at its margins.
And with razor-thin margins, Amazon has trouble earning money. Plus, the e-commerce behemoth spends heavily on its operations, although investors do tend to view the company's spending habits positively because it means resources are being funneled into new projects like its plan to offer brick-and-mortar retailers a checkout system that uses the Kindle, new content deals for Amazon Prime, and its shipping infrastructure.
"It's a good time to be an Amazon customer," said CEO Jeff Bezos in the earnings press release before detailing a very long list of the company's fourth-quarter highlights, which included a record-setting holiday season for Amazon Prime, numerous expansions to the company's cloud service, and the debut of new, originally produced series Alpha House and Betas.
But is it a good time to be Amazon investor? Last year most certainly was a good time to be a shareholder, with shares gaining more the 60 percent in 2013 and rising above $400 per share in December for the first time even though the company reported a loss for the third quarter. While that jump to $400 per share may seem a surprising followup to the 9 cent per share third-quarter loss, some Amazon analysts are not overly taken aback.
As Carlos Kirjner of Sanford Bernstein, whose prediction for $1.88 per share earnings was the highest on the Street, told Fortune's Stephen Gandel, "EPS [earnings per share] is meaningless for the stock." That assessment may be counterintuitive given the drop Amazon shares took Thursday afternoon, but the fall lessened as the afternoon progressed. Just hours after earnings were released, shares were down a little more than 5 percent.
For the first fiscal quarter of 2014, Amazon predicted that revenue will come in between $18.2 billion and $19.9 billion, an increase of 13 percent and 24 percent, respectively, compared to the first quarter of 2013. The company gave a much wider range for its earnings estimate: Its expectations range between a $200 million operating loss and a net income of $200 million. For comparison, the Internet retailer earned $181 million in the first quarter of 2013.
More From Wall St. Cheat Sheet:
Follow Meghan on Twitter @MFoley_WSCS