What a Higher Gas Tax Means For Your Portfolio
On Wednesday we learned that two senators—Bob Corker and Chris Murphy—have proposed a $0.12/gallon increase in the gas tax in the United States. This would add to the $0.184/gallon tax bringing the total to $0.304/gallon. It would also apply to diesel fuel, which is taxed at $0.244/gallon bringing the total to $0.364/gallon. The tax would be implemented in two $0.06/gallon steps over two years. The proposed measure is meant to fund the shortfall in the government's Highway Trust Fund.
What does this mean for investors and what action should you take? While the tax increase doesn't appear to be very large it can have an impact on several stocks that might be in your portfolio, especially if they operate primarily in the United States. Here are the companies that will be directly impacted.
1. Trucking companies
Diesel fuel is one of the largest input costs for a trucking company. Consequently these companies are going to see a direct and immediate impact on their businesses. This can happen in either one of two ways. The first is simply that their input costs rise. The second is that these added costs will be passed on to these companies' customers, who will see an impact in their businesses and they will have to ship less. Investors should therefore consider selling trucking companies. A good alternative are rail transport companies. These companies have much lower fuel input costs and should be impacted less by the tax hike assuming it goes through.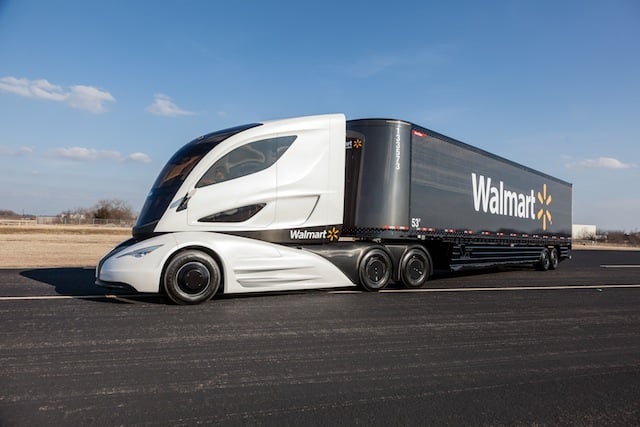 2. Customers of trucking companies
This follows from the trucking companies. Note that a lot of trucking companies have their customers sign contracts with them in which they agree to pay for increases in fuel prices. Thus any company that manufactures things predominantly in the United States are going to be impacted by the new gasoline tax.
3. Refining companies or "downstream" oil companies
The tax increase is going to put pressure on companies that produce gasoline from crude oil, as they will be forced to either hike their prices in order to cover the tax hike or take a hit on their profit margins. Therefore, I would avoid companies such as Valero (NYSE:VLO) or Philips 66 (NYSE:PSX)who will see direct hits to their profits.
4. Domestic low-end retailers
These companies are going to see an indirect hit from the tax hike. Their customers usually have lower incomes and even a small increase in the cost of gasoline will impact their consumption. Thus I would tread cautiously in dollar stores or department stores that cater to the lower-middle class such as JC Penney (NYSE:JCP) or Kohl's (NYSE:KSS). I would also be careful investing in American retailers that don't cater exclusively to the rich such as Panera Bread (NASDAQ:PNRA).
Generally this tax is going to impact the American economy at large. While Corker and Murphy suggested that this tax be offset by a tax cut elsewhere, there was nothing specific on this point. Investors should not only reevaluate positions in the above-mentioned sectors, but they should keep in mind that government actions can have a real impact on their investments, and therefore it makes sense to be geographically diversified. While you can do this by investing in multinational companies, you should also consider foreign stock as well, as many of these companies are cheaper than their American counterparts.
Disclosure: Ben Kramer-Miller has no position  in any of the stocks mentioned in this article.
More From Wall St. Cheat Sheet: