What Antitrust Concessions are American Airlines and U.S. Airways Facing?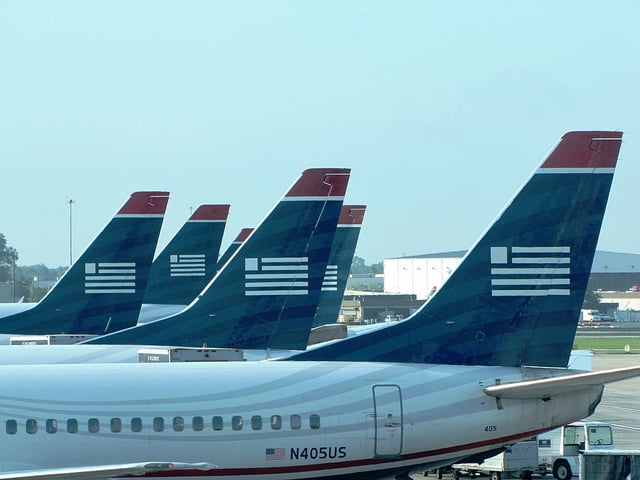 AMR Corp.'s (AAMRQ.PK) planned American Airlines merger with U.S. Airways (NYSE:LCC) is being reviewed by the U.S. Department of Justice, which is likely to ask the companies for antitrust concessions as the merger will cut down on competition and create the world's largest airline.
The agency has been reviewing the case for almost six months. The two airlines have already offered to give up spaces at London's Heathrow Airport to appease the European Commission and British Airways, owned by International Consolidated Airlines Group SA (NYSE:IAG), according to people familiar with the matter cited by The Wall Street Journal.
According to a June study from the Government Accountability Office seen by the Journal, the merger between American Airlines and U.S. Airways would cause more competition to be lost than earlier mergers that have occurred in the airline industry. The justice department will likely focus on Reagan National Airport in Washington, D.C., because the two airlines have control over 50 percent of the seats flying in and out of that airport, so it's likely they will be asked to give up some slots there to competitors.
U.S. Airways announced its intention to acquire the bankrupt American Airlines in February, and the companies are expecting the deal to close in the third quarter. A couple of weeks ago, the deal was approved by U.S. Airways shareholders and now just needs to get the go-ahead from the justice department and a federal bankruptcy judge. According to The Wall Street Journal, the merger is currently being voted on by AMR's creditors and could be heard in a bankruptcy court on August 15.
There have been a number of recent mergers in the airline industry, which has raised concerns from the government and consumers about the drop in competition. Continental acquired United to form United Continental Holdings (NYSE:UAL), Northwest merged with Delta Air Lines (NYSE:DAL), and Southwest Airlines (NYSE:LUV) acquired AirTran.
If the merger is approved, it will mean four major airlines will control 80 percent of the U.S. market. Critics believe the airlines will cut flights and raise prices, which is why the justice department is expected to ask for more concessions.
Follow Jacqueline on Twitter @Jacqui_WSCS
Don't Miss: Boeing Takes More Heat for Dreamliner Drama.