What Are Some Wal-Mart Employees Getting for Christmas? Full-Time Jobs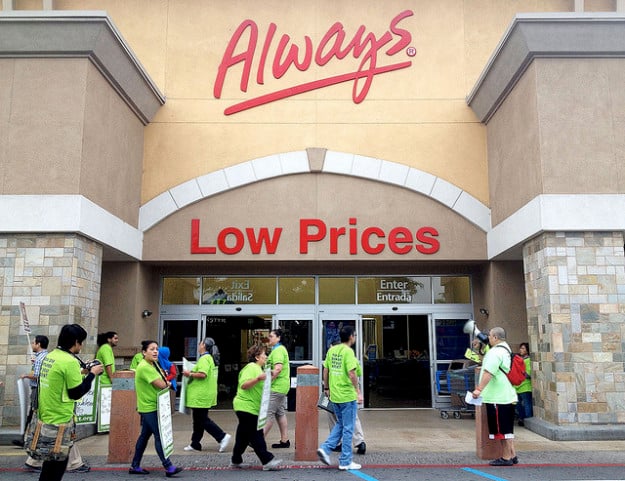 It's not every day you read about a Wal-Mart Stores' (NYSE:WMT) decision that benefits its employees — but today is one of the exceptions, because the retail giant announced Monday that it will hire 55,000 seasonal associates this holiday season, and additionally transition more than 35,000 associates from temporary to part-time positions, and another 35,000 from part-time to full time.
According to PR Newswire, Wal-Mart made its announcement Monday, a full three-months prior to start of the holiday season in order to ensure its customers that its busy holiday traffic would be supported by a boosted number of employees.
Gisel Ruiz, Executive Vice President of Walmart also maintained that the retailer wanted its consumers to understand that, "Our associates have always been the key to Wal-Mart's success, and that's especially true during the holidays. We know our associates are going to deliver for our customers, so we are going to deliver for our associates. In addition to the traditional hiring of seasonal help, we are expanding opportunities for the people that already work for us."
That's considerably good news for most Wal-Mart employees, but especially those who have voiced their dissatisfaction this year with their employer's "unlivable" wages and unpredictable schedules. Complaining about an inability to provide for their families on Wal-Mart wages, employees have convinced many lawmakers, most notably the D.C. Council, to draw up controversial "living-wage" legislation.
A union-backed group, OUR Walmart, has been especially vocal in its campaign for a greater number of full-time jobs with better schedules and wages that can help employees provide for their families.
Its members not only marched at the company's shareholder meeting in Bentonville, Arkansas, in May, but also made a splash all the way back in November when many employees walked out on the job on Black Friday chanting, "Stand Up! Live Better!"
Remembering that controversial day may help shed light on why Wal-Mart is now so determined to stress its commitment to its employees, but the retailer made no mention of the shopping holiday during its formal announcement. Instead, it maintained, "The holidays are a special time of year for many Americans. For some its about being with loved ones; for others it's about giving their family a Christmas to remember."
It's not entirely unusual that Wal-Mart would erect business plans so early in the game — Target (NYSE:TGT) and Kohl's (NYSE:KSS) have already announced similar strategies – however, for a retailer which has experienced such significant unrest with its workforce as of late, the cordial announcement is undoubtedly more noteworthy.
Don't Miss: Here's How Target and Kohl's Are Preparing for the Holidays.