What Could German Election Results Mean for the Eurozone?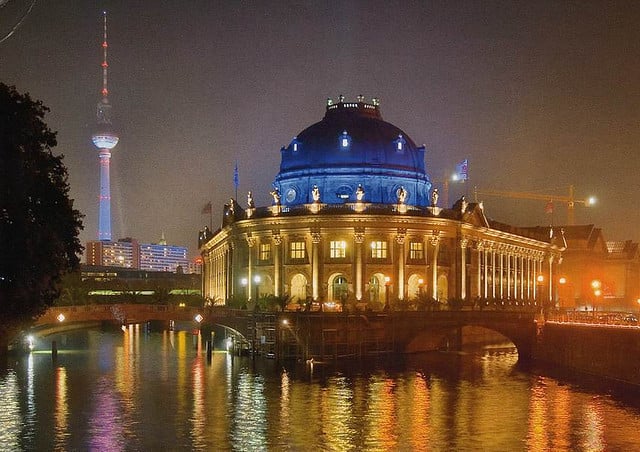 All eyes in the eurozone turn toward Germany as elections in the country are due to occur this Sunday. While most believe that Christian Democrat Angela Merkel will win another term as Germany's chancellor — her party is polling at 38-40 percent, around ten points ahead of rival Social Democrat Peer Steinbruck. It is unclear exactly what line Merkel will take moving forward with respect to the eurozone.
While she has had to tighten up rhetoric during election season because so many Germans have expressed negative attitudes toward policies such as bailouts for Greece and Cyrpus, it is yet to be seen exactly how she will act upon her words should she win.
A determining factor could very well be Merkel's coalition partners. While Merkel has run a coalition with the right-leaning Free Democrats during her latest term, her first term featured a so-called "Grand Coalition" between the Christian and Social Democratic parties. Though Steinbruck has not reacted to the idea favorably, he may reconsider his options if Merkel cannot build a coalition without his collaboration. Considering her other options, such as the left-leaning Green Party and the vehemently anti-European Union Alternative for Germany Party — which may net the 5 percent vote threshold required to sit in parliament — are not aligned with her party's objectives, she may have little choice in the matter.
Wolfgang Schaeuble, the German finance minister, has been one of the most vocal opponents of a recent proposal for a supervisory mechanism for eurozone banks, which is backed by the European Parliament and the European Central Bank. While he is undoubtedly skeptical of the plan, it is unclear whether he will continue the firmness of his oppositions after the votes have been counted on Sunday. If it is the Grand Coalition that emerges from the election, Germany is almost assured to take a softer stance to the proposal given the Social Democrats' generally pro-European Union stance.
Another possibility is that the incoming chancellor could try to alleviate Europe's economic problems by looking inside Germany's own borders. Germany has been one of the most prevalent exporters, both to countries such as the United States and China as well as to other eurozone countries. Though demand from emerging countries has been strong recently, the Fed's decision to maintain quantitative easing is sure to keep the dollar low. This means that exports from Germany to other Eurozone countries have to continue to maintain the German economy.
However, many other eurozone countries simply don't have the financial capability to maintain a rampant level of consumerism. Take Spain or Greece, for example, both of which feature unemployment rates over 25 percent. In order to foster industries in those countries, Germany may need to turn to its domestic consumers, rather than foreign ones, to maintain its position as the strongest economy in Europe.
Don't Miss: Debt Auction Breakdown Shakes Up Market at a Sensitive Time.