What Do Analysts Think of Exxon Mobil?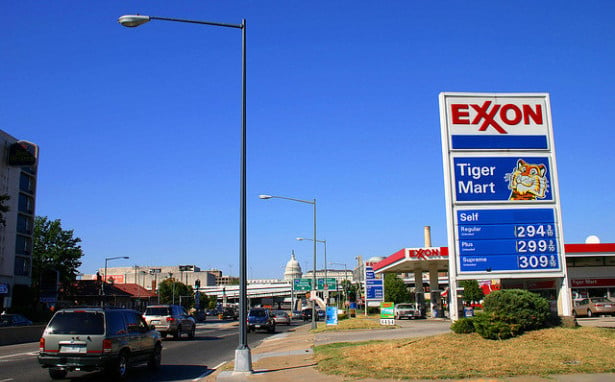 Analysts have increased the price target for oil giant Exxon Mobil (NYSE:XOM). Last week, analysts at Raymond James (NYSE:RJF) increased their price target from $96 to $98. That would be a 3.84 percent increase from the stock's current price.
WatchList News reports that TheStreet analysts affirmed a "buy" rating on Exxon earlier in July. Additionally, Wells Fargo & Co. (NYSE:WFC) analysts gave a "market perform" rating to investors a couple weeks ago. Jefferies Group analysts stayed with a "hold" rating for the stock a couple weeks ago, and they have a $90 price target for the stock.
Mad Money's Jim Cramer said although Exxon is a fine stock, "there are better stocks in this space. I think Occidental probably has more upside." It seems that the general consensus is that Exxon is a good stock, but there is no rush to go out and buy it.
According to WatchList News, only one analyst gave a "sell" rating for Exxon Mobil. Meanwhile, eleven analysts gave the oil company a "hold" rating, and one gave a "buy" rating. Thus, overall the company has a "hold" rating.
Last Thursday, when some of these analyst reports came out, Exxon's stock rose 0.49 percent, trading at $94.84.  The company's 52-week high is $94.84 as well, and Exxon has a 52-week low of $83.50.
Exxon Mobil and other oil companies are benefiting from the increase in oil prices. Actually, 24/7 Wall Street reports that Exxon and Chevron (NYSE:CVX) have closed a seven month gap in just 30 days thanks to rising prices. With oil rising from $90 to $108 per barrel and looking to increase, it seems like Exxon will continue to benefit.
Don't Miss: BP's Request to Pause Oil Spill Payments Denied.