What Do Disney's Gains Mean for Pay-TV?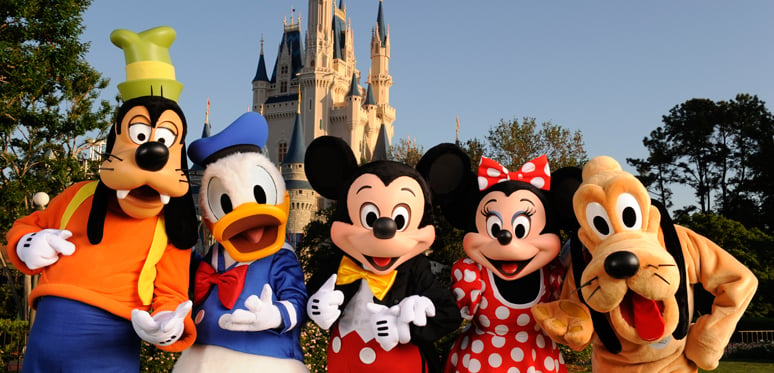 Walt Disney Co. (NYSE:DIS) stock reached a record high during trading on Tuesday, as investors are enthusiastic about Disney's ability to continue netting high retransmission fees from pay-TV providers for its television content, Bloomberg reports.
Disney sports network ESPN infamously has the highest retransmission fees in the television industry, as sports programming is already incredibly expensive for pay-TV providers and ESPN is the most popular sports network. Walt Disney Co. also owns ABC networks and its Disney channels.
Entertainment companies as a whole are trading up right now on the ability to score higher fees. CBS Corp. (NYSE:CBS) and 21st Century Fox (NASDAQ:FOXA) stock also reached record highs on Tuesday.
While Disney's investors may be riding high at the moment, cable and satellite providers like Dish Network (NASDAQ:DISH) and Time Warner Cable (NYSE:TWC) are feeling hurting from the high programming costs, as they're also being squeezed by the growing trend of "cord-cutting," or switching to inexpensive online streaming services like Netflix (NASDAQ:NFLX) or Hulu LLC instead of paying for cable or satellite.
But pay-TV companies aren't rolling over and taking the increased fees the same way they once did. Content providers typically have the upper hand in retransmission fee negotiations, because if a cable or satellite provider loses access to a channel or group of channels, they're posing the risk of losing customers to their competition. Recently, though, pay-TV providers have been fighting back.
In August, Time Warner Cable customers went without CBS programming for nearly a month while the two companies battled over retransmission fees. The fight got decidedly ugly, with CBS calling on Time Warner customers to switch to a different cable provider and Time Warner handing out free antennas to its customers so they could pick up the channel the old-fashioned way. The companies finally came to an agreement over Labor Day weekend, and Time Warner was forced to pay significantly higher fees to keep CBS programming.
Dish CEO Charlie Ergen has been vocal about the high cost of sports programming himself, even suggesting that pay-TV providers should start offering a package without sports, though not committing that Dish would be the one to do it. Dish and Disney are currently negotiating retransmission fees and agreed to a short-term extension at the beginning of the month, but have not yet reached a long-term agreement, meaning a Disney blackout could be coming for Dish customers.
Based on the results of the CBS-Time Warner fight, investors believe Dish will be forced to pay up in order to keep ESPN and ABC.
Follow Jacqueline on Twitter @Jacqui_WSCS
Don't Miss: Here's Why Jason Blum Is the Hottest Producer in Hollywood.