What Do New Capital Rules Mean for U.S. Banks?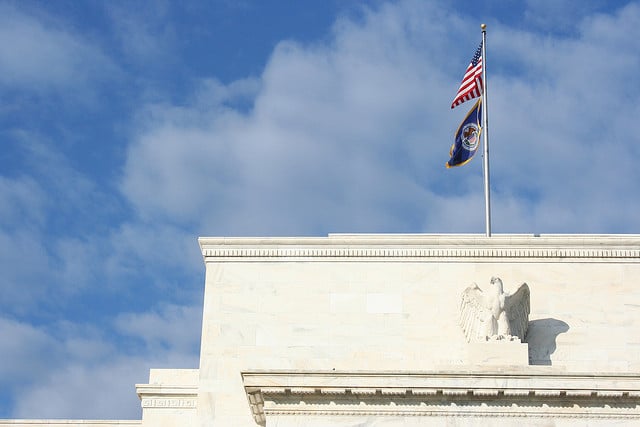 Banks are set to get stuck with tough new rules, as the United States Federal Reserve is raising capital requirements to ward off a second financial crisis.
The requirements will see banks forced to have 7 a percent holding of common equity based on their risk based assets, a move that is supposed to prevent these institutions from becoming overleveraged and a risk to the larger economy.
However, banks did get some concessions from Fed Chairman Ben Bernanke's side, as they got relief from a provision that would have required institutions to hold different levels of higher capital against a variety of riskier subprime and other types of residential mortgages. Instead, Fed officials were unsure if they captured the risk of each type of mortgage product available when new requirements were passed for banks last year, leading them to hold back on further action.
Small banks got a different treatment, avoiding being put at a total competitive disadvantage and getting permission from the Fed to classify certain kinds of preferred securities towards capital requirements. Small banks are often hindered more when capital requirements are imposed, as their expanding business depends on an ability to leverage and lend. When these requirements become too much for the banks to operate efficiently, larger institutions have the opportunity to consolidate existing business.
In general, the ability to leverage also has important economic ramifications for the country and the world both. Emerging markets and developed markets alike have largely been the beneficiaries of banks ability to leverage, take risks, and distribute capital accordingly. Striking the balance between preventing financial ruin in the case of collapse — and facilitating growth — is a hard task for even the minds of the Fed to solve.
In addition to stress test results given to banks in March of this year, banks were required to perform similar tests on themselves to determine their ability to weather economic downturns. These results will be made public, and each bank got to craft its own circumstances and methodologies for determining their survivability. While the banks will not be forced to reveal the specifics of their methods, general overviews are required in aiding an understanding of how they draw their conclusions.
While it may seem apparent that banks would never fail themselves, Donald Lamson, a former Office of the Comptroller of the Currency assistant director, feels that this is not so obvious. Variables ranging from the severity of the crisis to the quality of the firms operations and business model could play a factor in determining whether a bank would ever chose to fail itself, he said.