What Does Detroit's Bankruptcy Ruling Mean for Pensioners?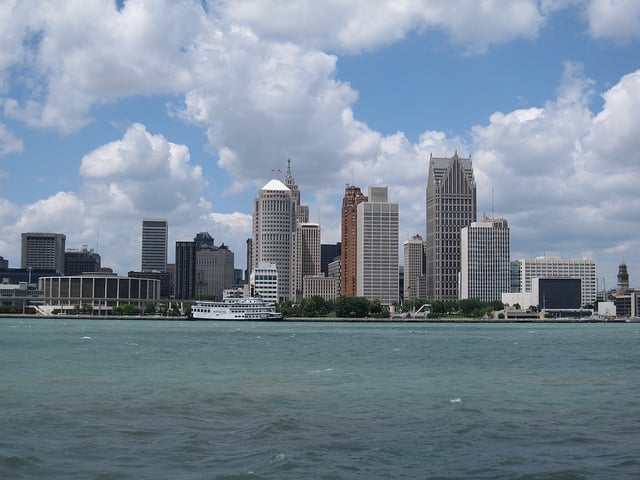 Detroit's bankruptcy ruling has come in — and it looks like the city will be able to file for bankruptcy protection, allowing it to cut out a large chunk of its debt — billions, according to the Washington Post. The federal bankruptcy judge ruling also changed precedence on city pension plan payments, meaning Detroit will be able to cut pensions even though Michigan's constitution protects pensions.
In the ruling summary, Judge Steven Rhodes explained this legal inconsistency by noting that while the state constitution may protect pensions this does "not apply to the federal bankruptcy court," according to MarketWatch.
"This is the first opinion of its kind where a bankruptcy court has directly expressed the view that the supremacy of U.S. bankruptcy laws trumps state constitutional protections of public pension holders. The implications of that decision are significant not only to Detroit but also potentially to other cities gauging their level of fiscal distress and how to deal with it," Mark S. Kaufman, senior partner at McKenna, Long & Aldridge, to the Washington Post.
Unions are especially inflamed over the ruling. Kevyn Orr, the Detroit emergency manager, told the Detroit Free Press that he and his team will be working on a plan for the coming weeks. "We're trying to be very thoughtful, measured, and humane," Orr told pensioners in a press conference. Still, a number of organizations are working on an appeal of the pension ruling.
The lawyer of retiree associations told the Detroit Free Press that members are "taken aback that they are being treated the same as bondholders." Lynn Brimer, attorney representing the Detroit Retired Police Members Association, had similar things to say to the publication.
"The city has to step up now and negotiate more reasonable and more fairly," he said, "Perhaps it's fair to say the fight has just begun." Others, such as the Detroit city mayor, Dave Bing, think that the ruling will help the city overall. "There's going to be a lot of pain for a lot of different people. But in the long run, the future will be bright," said Bring — according to the Detroit Free Press.
Don't Miss: 4 Ways Sequestration Gets Worse in 2014.