What Does the DoJ Want from US Airways and American Airlines?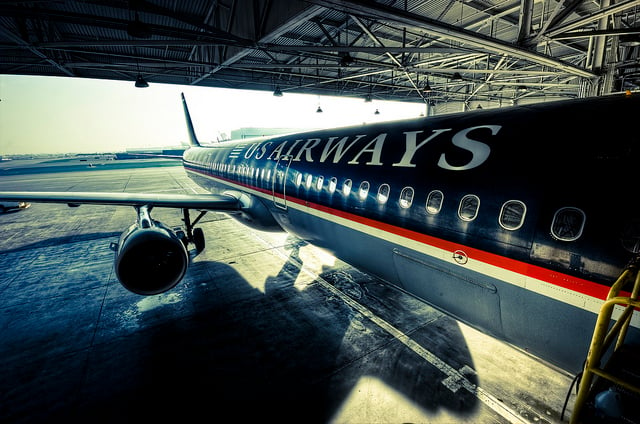 The Department of Justice is asking for more than US Airways (NYSE:LCC) and AMR Corp.'s (AAMRQ.PK) American Airlines may want to give in order for their planned merger to succeed. According to people familiar with the discussions who spoke to The Wall Street Journal, the Justice Department wants the airlines to give up takeoff and landing slots at airports around the country if the government agency is to drop its lawsuit blocking the merger.
Previous discussions focused on Ronald Reagan National Airport outside Washington, D.C., where the combined airline would own 69 percent of the takeoff and landing slots. It was expected that the DoJ would ask the airlines to give up space there, but a source who spoke to the Journal said the Department of Justice made a list of airports around the country where it wants US Airways and American Airlines to give up spaces.
The DoJ said that the merger, which will create the world's largest airline by traffic, will result in only four carriers owning 80 percent of the U.S. flight market, which will reduce competition and potentially raise prices. The airlines say the merger will help them better compete with bigger airlines like United Continental (NYSE:UAL) and Delta Air Lines (NYSE:DAL), which will ultimately be good for consumers.
While a trial between the airlines and the Justice Department is set to begin on November 25, reports came out last week that the parties have been in discussions to see if they can come to an agreement before the trial begins. AMR Corp. CEO Tom Horton said to Bloomberg last week that he believes there's a way for the airlines to reach an agreement with the Justice Department on the merger. "If there's a reasonable settlement, I think it's better for both sides" than going to trial, he told the publication.
The Justice Department's original petition to block the merger listed 1,000 airports across the U.S. where it believes competition will suffer due to American and US Airway combining, the Journal reports. Whether the airlines are willing to make the divestitures the government is asking for will determine if the parties move forward with their lawsuit, scheduled to begin in three weeks.
Follow Jacqueline on Twitter @Jacqui_WSCS
Don't Miss: An End to Powering Down Electronics During Air Travel?