What Does This Ruling Mean For Business?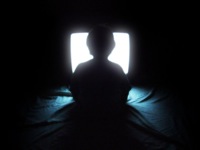 Comcast's (NASDAQ:CMCSA) subscribers fell "far short of establishing that damages are capable of measurement on a classwide basis," wrote Supreme Court Justice Antonin Scalia in the majority opinion in Wednesday's ruling in favor of the cable provider. "There is no question that the model failed to measure damages resulting from the particular antitrust injury on which (Comcast's) liability in this action is premised."
In ruling in favor of Comcast in the antitrust case over how much it charged cable TV subscribers, the court further curtailed the ability of people to pursue class action lawsuits, reported Reuters.
The 5 to 4 decision determined that the subscribers who accused Comcast of overcharging them as an effort to monopolize the market could not sue as a group. "The permutations involving four theories of liability and 2 million subscribers located in 16 counties are nearly endless," noted Scalia.
This term, several class action cases are before the court, whose recent decisions have been considered by analysts as favorable to businesses and unfriendly to consumers, stated Reuters. Wednesday's ruling followed a landmark 2011 decision in Wal-Mart Inc v. Dukes where the Supreme Court threw out an employment gender discrimination lawsuit after determining that the female plaintiffs did not have enough in common to sue as a group.
The vote followed a typical pattern, according to Reuters, with Chief Justice John Roberts and Justices Anthony Kennedy, Clarence Thomas and Samuel Alito joining Scalia's opinion…
An important requirement for class action litigation was decided upon Wednesday, even if the ruling was not as significant as the one made in the Wal-Mart case; the court determined what kind of evidence must be presented before a judge can allow a class action to go forward.
Lawyers for plaintiffs — including subscribers in Pennsylvania, New Jersey and Delaware — argued in an $875 million lawsuit that began in 2003 that Comcast overcharged customers  as part of its scheme to form a monopoly in the Philadelphia area market. By purchasing rivals and swapping coverage areas, the plaintiffs alleged that the cable-provider was able to triple its market share, which swelled to 77.8 percent in 2002.
However, Comcast maintained that the case was too large as it was brought by subscribers in 649 franchise areas who faced different competitive concerns.
A lower court, the 3rd U.S. Circuit Court of Appeals in Philadelphia previously ruled that a trial judge could "decide the subscribers had a common methodology to justify awarding damages to a class," reported Reuters. But the Supreme Court overturned this decision. Scalia said that with this focus on damages, the circuit court "failed to do what Supreme Court precedents require: examine whether 'common questions' among class members predominate over individual questions," added the publication.
However the dissenting opinion — authored by Ruth Bader Ginsburg, Stephen Breyer, Sonia Sotomayor, and Elena Kagan — noted that subscribers did not have a fair chance to address certain issues that had been skipped over in lower courts.
Don't Miss: The Fed: We Have to Keep Printing Because of Congress.