What Does Wal-Mart Want with Beer?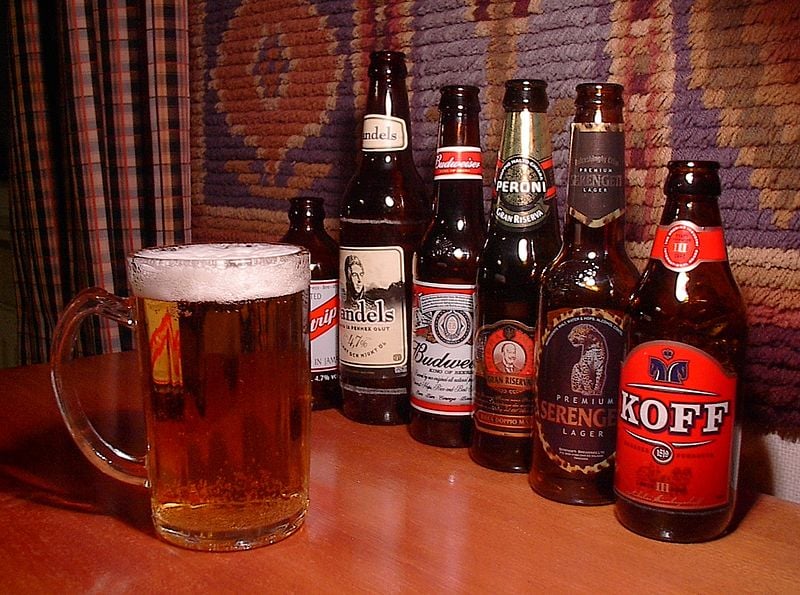 Sam Walton, the founder of Wal-Mart Inc. (NYSE:WMT) was a man who wasn't fond of booze. For decades, Walmart and Sam's Club stores subtly reflected this stance, even going so far as to limit or ban promotions on beer in stores. More than two decades later, that policy is changing dramatically. Bloomberg reports the company has big plans in the alcohol sales department, and is winning even as beer consumption in the U.S. is slipping.
According to the report, Wal-Mart is not only promoting beer in its circulars, but it has increased its buying on a grand scale in an effort to double its sales. It began with a meeting of what was deemed an "adult beverage summit" (per Bloomberg) in which the company announced to distributors its plans to go big in the beer department.
Wal-Mart saw an opening in an area it has previously let lie per its owner's wishes, and by all accounts the company is succeeding when beer consumption across the U.S. is declining. Bernstein Research analysts dicsussed the beer slump in a note to investors late last month. As CNBC reported, beer sales were down nearly 3 percent when compared to last year, with March, April, and May all posting drops.  The trend wasn't playing out at Walmart stores.
In the first part of Wal-Mart's plan, company officials reached out to distributors to let them know they were planning a major push into beer sales. As in every aspect of their business, Wal-Mart would have been looking for the best prices while guaranteeing volumes the distributors wouldn't see from any other buyer.
As the Bloomberg report noted, Wal-Mart didn't focus on only the lowest-priced beers. Opting to invest in craft beers and generic brands has proven to be successful in every area surveyed, though Wal-Mart Inc. hasn't released figures on its beer sales. The distributors are getting huge orders from the retail giant, while stores in Washington and Oregon told the news outlet the company strategy — dropping prices on 50 different alcoholic beverages — was leading to major sales increases.
Wal-Mart's competition will need to adapt as the world's largest retailer sets the tone for everyone in the industry. Pharmacies in urban areas like New York recently began selling beer, and placing display cases near the front of the store to mimic the approach of classic Manhattan delis. Duane Reade Inc. has priced beer competitively to beat small bodega operations on volume. Costco (NASDAQ:COST) is a company that can take the fight to Wal-Mart on a far bigger scale.
Wal-Mart has even figured out ways to sidestep bans on alcohol discounts that still exist in parts of the Midwest. An Ohio distributor told Bloomberg the company was handing out gift cards — paid by the beer companies — when customers buy cases of favorite brews in conjunction with lawn chairs and other items associated with backyard summer fun.
Bernstein Research analysts noted that the biggest beer-buying population — young, male, and low income — had been hurt by the payroll tax hike, finding themselves unable to afford their beloved brews. Wal-Mart appears to have stepped in at exactly the right moment, and has a shot to be the biggest beer seller on earth. The price point is bringing out drinkers from all corners of the country.