What Else Has GlaxoSmithKline Done Wrong in China?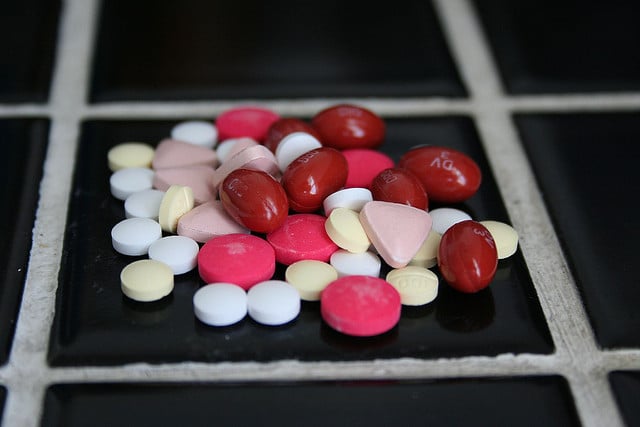 British pharmaceuticals company GlaxoSmithKline (NYSE:GSK) has admitted to, and apologized for, bribery charges against the company's Chinese sales operations, but a new report from the New York Times suggests the corruption could have reached Glaxo's research operations in Shanghai as well.
Glaxo has been charged by Chinese authorities for bribing doctors with cash and sexual favors, in exchange for prescribing the company's drugs. China's Ministry of Public Security has been working to crack down on bribery within the country's hospital system — since doctors in China are often over-worked and under-paid, many rely on bribes to supplement their incomes.
The company's head of emerging markets, Abbas Hussain, released an apology on behalf of the company, and promised Glaxo would cooperate with the Chinese investigation.
But the New York Times investigation has taken the allegations against Glaxo's Chinese operations a step further. Critical problems have been found with the way Glaxo's research facility in Shanghai conducts its operations, and the paper claims Glaxo has known about those issues for two years. According to a confidential document seen by the New York Times, an internal audit revealed that Glaxo's research team in Shanghai was not keeping records adequately, a failing that led to drugs being tested on humans before animal testing was completed.
It's crucial that animal studies be completed and reported to determine risks before human testing begins, and according to the report, six animal studies on the multiple sclerosis drug ozanezumab were not reported before human testing on the drug started. One medical ethicist interviewed by the Times said, "If that's true, it's a mortal sin in research requirements."
The audit also found that documentation throughout the research facility had not been carried out properly. Patients undergoing testing didn't fill out consent forms, their drug dosages weren't documented, and records weren't kept if patients returned for follow-up.
In addition, the audit pointed to inappropriate payment methods made to the people overseeing the company's trials in hospitals and clinics, extending the reach of Glaxo's bribery charges to its research division. The report said it saw a "reputational, financial, and/or regulatory action risk where payments made to investigators regardless of actual work completed are perceived as bribery or corruption."
Some have given Glaxo credit for conducting internal audits at all, but the ethics violations seen at the research facility in Shanghai have raised the broader question of how cheaper medical research conducted in emerging markets like China can and should be monitored.
Follow Jacqueline on Twitter @Jacqui_WSCS