What Five Things Could Mattrick Do To Fix Zynga?
It was a shock to many in the world of entertainment technology when Microsoft Corp.'s (NASDAQ:MSFT) Interactive Entertainment Business President, Don Mattrick, announced on Tuesday he was leaving Microsoft to take on the chief executive officer role at Zynga Inc. (NASDAQ:ZNGA), effective as of July 8.
According to a number of Microsoft sources, Mattrick was prompted to leave the company after its CEO, Steve Ballmer, signalled his intent to reshuffle executive roles, which would have seen Mattrick overseeing a new hardware division, limiting his opportunities for further career progression.
Since the announcement, analysts have been passionately discussing online how the 49-year-old game enthusiast will turn Zynga, an online social gaming service with a tumultuous history, around.
Wall St. Cheat Sheet decided to take a closer look at Zynga and examine why the overall consensus indicates Mattrick will drive Zynga to a successful future.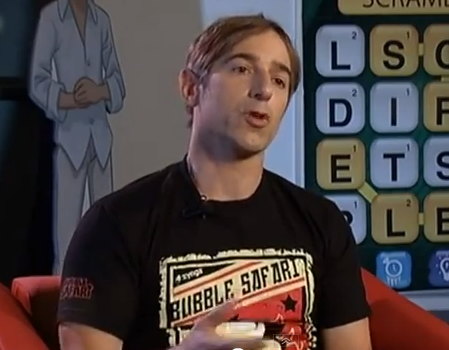 Zynga's founder and now former CEO, Mark Pincus, who affectionately named the company after his pet bulldog, established the San Francisco-based company in 2007.
The well-connected entrepreneur worked closely with Facebook (NASDAQ:FB) co-founder, Mark Zuckerberg, and Reid Hoffman, co-founder of LinkedIn (NYSE:LNKD), in Silicon Valley before Zynga took off.
Zynga's journey began positively as a result of increased interest in social gaming at the time and had success with games such as FarmVille, Zynga Poker, Mafia Wars and Words With Friends, which could be played on Facebook.
Zynga represented the largest initial public offering in the technology sector since Google Inc. (NASDAQ:GOOG) made its debut in 2004 and became a publicly listed company on the NASDAQ in 2011. But in the last 18 months, Zynga's success has unraveled dramatically. The company has fired workers, been sued by competitors and investors, and lost more than 65 percent of its shares value.

How did this happen? Zynga's shares rallied in spring 2012, reaching an all-time high of $14.69 in March last year. However, one month later Pincus sold 16.5 million shares, which is about 16 percent of his Zynga stock, after the expiration of a lock-up agreement.
Investor confidence plummeted as a result and a number of lawsuits followed alleging insider trading. Zynga's shares have never recovered. Pincus announced he would step down as Zynga's CEO on Tuesday but will remain chairman of the board of directors and chief product officer of the company.
"I've always said to [investor Bing Gordon] and our board that if I could find someone who could do a better job as our CEO I'd do all I could to recruit and bring that person in," Pincus said. Mattrick, who will assume the role as Zynga's new CEO on July 8, worked for Microsoft for six years and has been at the forefront of the gaming industry.
He brings more than 30 years of executive experience in developing, building and managing profitable entertainment businesses to Zynga.
Mattrick is considered a unique force in the gaming business as he has the ability to execute in multiple domains such as hardware, software and networking.
He was responsible for a number of popular game franchises including Need for Speed, FIFA and The Sims. Mattrick is renowned for his ability to coach and inspire people to do their best work and building strong, productive teams.
He understands the value of a network and the importance of creating lifelong consumer relationships. Some of Mattrick's biggest achievements during his time at Microsoft include turning Xbox into the world's largest console-gaming network, growing its installed base from 10 million to 80 million, and transforming that business from deep losses to substantial profits.
Mattrick also grew the Xbox Live player network from 6 to 50 million active members in 41 countries. With Mattrick's positive track record, many analysts agree he will be a positive force to drive Zynga forward if he addresses a number of key concerns.
Some of these include focusing on original intellectual property rather than creating sequels or replicating competitors' products and refraining from buying out the competition, which ended badly when Zynga purchased Draw Something from OMGPOP for $200 million.
Almost immediately after the deal was sealed, Draw Something's popularity dropped. Analysts also believe Zynga should expand its games to other platforms such as Xbox Live Arcade and the PlayStation Store, improve its customer service and place more emphasis on gameplay as opposed to grinding in its games.
Grinding is the term gamers use for micro transactions within games that generate additional revenue for developers. For example, a gamer could play for hours to acquire a special ability or tool for their character, or they could simply purchase what their character needs with real cash to speed up gameplay.
Zynga relies heavily on this model and its purpose is to encourage gamers to spend more money on the game after they have already paid to play it.