What Is McDonald's Doing to Its Menu?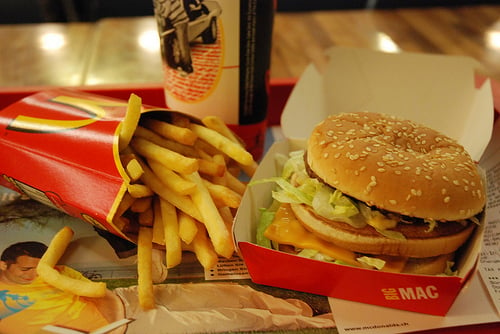 Just last week, there was buzz of a possible streamlining of McDonald's (NYSE:MCD) menu. However, it would appear that some changes are yet to be finalized for the fast-food chain. And while carnivores everywhere are eager to discover what McDonald's next big move will be, there can only be speculation at this time. No one has the real answer except CEO Donald Thompson, and maybe Ronald McDonald.
The big expectation is that the fast-food giant is considering the possibility of condensing its ever-growing 145-item menu. The company has expressed an interest in the revival of better food quality and service, according to a franchisee email obtained by Bloomberg Businessweek, with concerns that McDonald's new labor-intensive items are taking away from the food's quality and not honoring the promise of "fast" in "fast food."
Richard Adams, a San Diego-based restaurant franchisee consultant and former McDonald's store owner, explains: "It's gotten to the point where the operation has kind of broken down, and that's all a symptom of the complication of the menu … They can't make the food fast enough."
A streamlining of the menu is not the only kind of rumor circulating about the company. While on one hand there is talk of evaluating the number of offerings, there is also buzz that the company will continue to innovate and add new items in an attempt to keep up with its competitors. The article cites the company's annual report, which says that it plans to "enhance our Dollar Menu and introduce new products to highlight McDonald's value at every price point, across all menu categories" in 2013.
Only time will tell what McDonald's new game plan is. Will customers keep coming back if the company attempts to remove some of the redundancy from its menu, or will they revolt if the Double Cheeseburger is removed, just because they need those twice slices of American cheese with their two beef patties?
Don't Miss: J. C. Penney: Inspections Required to be a Supplier from Bangladesh.