What Is the Downside to Boeing's Record Dubai Airshow Orders?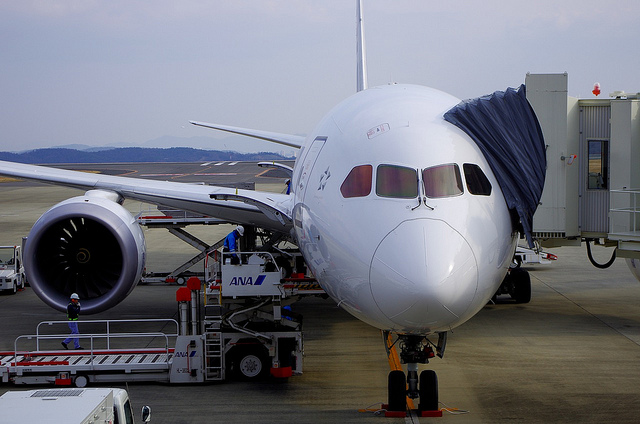 At the beginning of the week, Boeing Co. (NYSE:BA) announced that it received a record $95 billion in total orders at the Dubai Airshow over the weekend for 259 of its new 777X jets. But that record order isn't all good news for the company, as it leaves production of the current 777 model in limbo as airlines wait for their 777Xs to start being delivered in 2017.
According to a note from Oppenheimer analyst Yair Reiner seen by Bloomberg Businessweek, Boeing needs to keep up production of the 777, which makes up the backbone of many long-haul international fleets, until deliveries of the improved, more fuel-efficient 777X begin. "The launch of the 777X appears to have left the 777 program, which accounts for an estimated quarter of BA's total profit, in the lurch," Reiner wrote. "The 777 needs to hold down the fort for six-seven years until the 777X enters into service, but currently has only 3.3 years of backlog."
Reiner continued: "We see a high likelihood that 777 production will therefore need to be trimmed from 100 planes per year now to around 65 per year by 2018. Such a scenario would significantly hamper Boeing's ability to expand free cash flow and reported earnings in the years ahead." Oppenheimer downgraded Boeing to Market Perform as a result.
Boeing responded by saying that the company has bridged between older and newer products successfully before and will be able to do it again with the 777 and 777X, according to a statement seen by Bloomberg Businessweek.
Boeing's launch of the 777X was the most successful aircraft launch ever, and heavy orders from Middle Eastern carriers signaled that the region is now at the forefront of the aviation world. Emirates Airlines alone ordered 150 units of the 777X, Etihad Airways ordered 25, and Qatar Airways ordered 50. Bloomberg reported that American, European, and Asian buyers were curiously absent from the frenzy of orders reported at the Dubai Airshow.
The 777 isn't the only one of Boeing's crafts being negatively affected by high demand for the 777X. Bloomberg said the 747-8 jumbo jet will see its demand cut even further after already having its output reduced twice this year. So while the 777X has already made itself a hit, it remains to be seen how Boeing will perform between now and when deliveries of the craft begin in 2017.
Follow Jacqueline on Twitter @Jacqui_WSCS
Don't Miss: Flying Cheap: 5 of the Lowest Airlines Prices.