What Is the Potential Exxon Play in Papua New Guinea?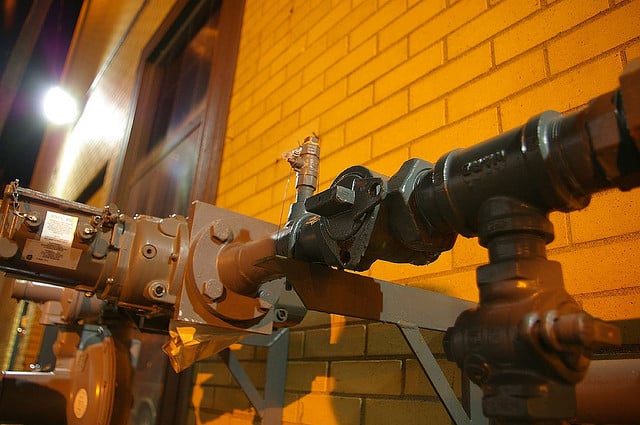 The mention of Papua New Guinea normally does not prompt discussions of wealth, but the small and impoverished country may be the site of a bidding war over natural gas holdings. Bloomberg reports that Sheikh Mansour of Abu Dhabi has control of debt that will become a large stake in Oil Search Ltd (OISHY.PK), a company with one-third of the enormous natural gas project in Papua New Guinea, making Exxon Mobil (NYSE:XOM) a likely suspect for an acquisition attempt.
In what is a tale worthy of a James Bond film, a young Middle Eastern sovereign — who happens to own the Manchester United soccer team — made a debt purchase during the financial crisis that has become a coveted assset for companies hoping to get a jump on the natural gas boom in Papua New Guinea. Analysts speaking with Bloomberg consider the project that Exxon is building to be desired by many different entities, including the oil giant, its rivals, and the government of Papua New Guinea.
The one-third of the project that is held by Oil Search is in so much demand because of the major opportunity for the project and the region as a whole. No company yet has its mark on energy production in Papua New Guinea, but Exxon analysts say the South Pacific and Asian countries are going to need nearly a third of the world's gas supply by 2040, Bloomberg reports. A deal for the stake that will become 15 percent of Oil Search Ltd has its risks.
Acccording to Islands Business, Oil Search was a solid performer in terms of production but lagged on sales of its energy holdings in the quarter that ended in Septmeber. However, the potential of the project in Papua New Guinea is great, given the government interest and the need for the country as a whole to develop projects that would grow its gross domestic product.
Bloomberg reports that Total (NYSE:TOT) is another company that could be in the hunt for the extensive stake held by the sheikh's company. Exxon may be far more valuable than the country of Papua New Guinea at the moment, but the Pacific nation is likely to fight to get control of assets that every major energy provider will want.
Don't Miss: Exxon Mobil Faces Oil Spill Penalty, But How Much?