What It's Really Like to Work for Chip and Joanna Gaines, According to Employees
In 2017, everyone's favorite home renovation couple announced they'd be ending their hit TV show Fixer Upper. Chip and Joanna Gaines will focus on their growing family (Baby #5 is on the way) and their other thriving businesses. The two employ more than 300 people in all.
What would it be like to work for the dynamic duo of home design? We've rounded up a list of Chip and Joanna Gaines' thriving businesses and what it's like to work there, according to employees. (And they're hiring! More on that on page 8.)
Chip and Joanna's businesses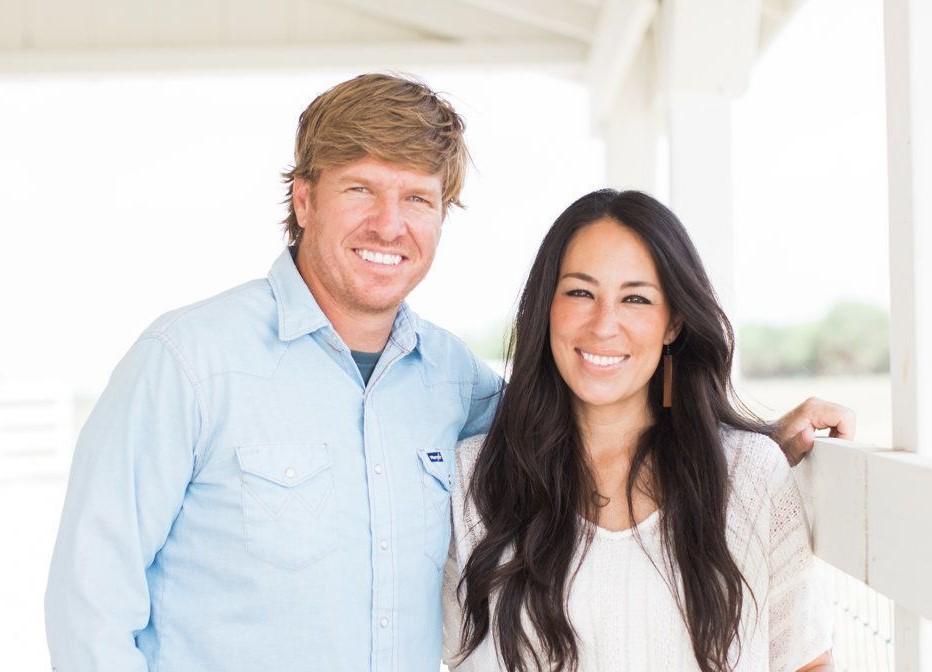 The duo has plenty to keep them busy now that they're done taping Fixer Upper. Businesses include Magnolia Market at the Silos, a Waco store selling homeware and gifts, plus a bakery, food trucks and outdoor games. Online store Magnolia Home offers Joanna's lines of dishware, wall hangings, and garden accessories.
Target also sells Magnolia housewares, including bright textiles, dishware, and office supplies. In addition, the two have written several books and are opening a Waco restaurant, Magnolia Table.
Next: What do they look for in employees?
Three things they look for in employees
The Magnolia empire receives thousands of applications these days. In addition to loving Magnolia products and Fixer Upper, Chip and Joanna look for three additional qualities in an employee, they told Country Living.
To land a job with Chip and Joanna, you'll need an appreciation for the customer, passion and creative spirit, and strong values and character. A resume that stands out will certainly help: "There's something fun about someone who's willing to spend a little extra time to do something that's unique," Chip said.
Next: A longtime employee dishes on her experience.
A longtime employee wore many hats

Laura Stafford, a designer at Magnolia Homes and on Fixer Upper, started working with Chip and Joanna when the show was just starting out. While working at a jewelry store, Stafford happened to make a delivery to Chip and Joanna. A discussion was going on about design plans, and Stafford had some ideas. Soon enough, she applied there and got the job.
Stafford started out when the staff was tiny, so she wore many hats at once: contractor, designer, budget controller, and project manager. "Chip and Jo are very empowering and releasing," she said. "This is key to being able to take risks and just go for it. I love this about them. They are dreamers who really make others' dreams happen too."
Next: Everyone's favorite woodworking guy tells his Fixer Upper story.
Their carpenter got his own TV show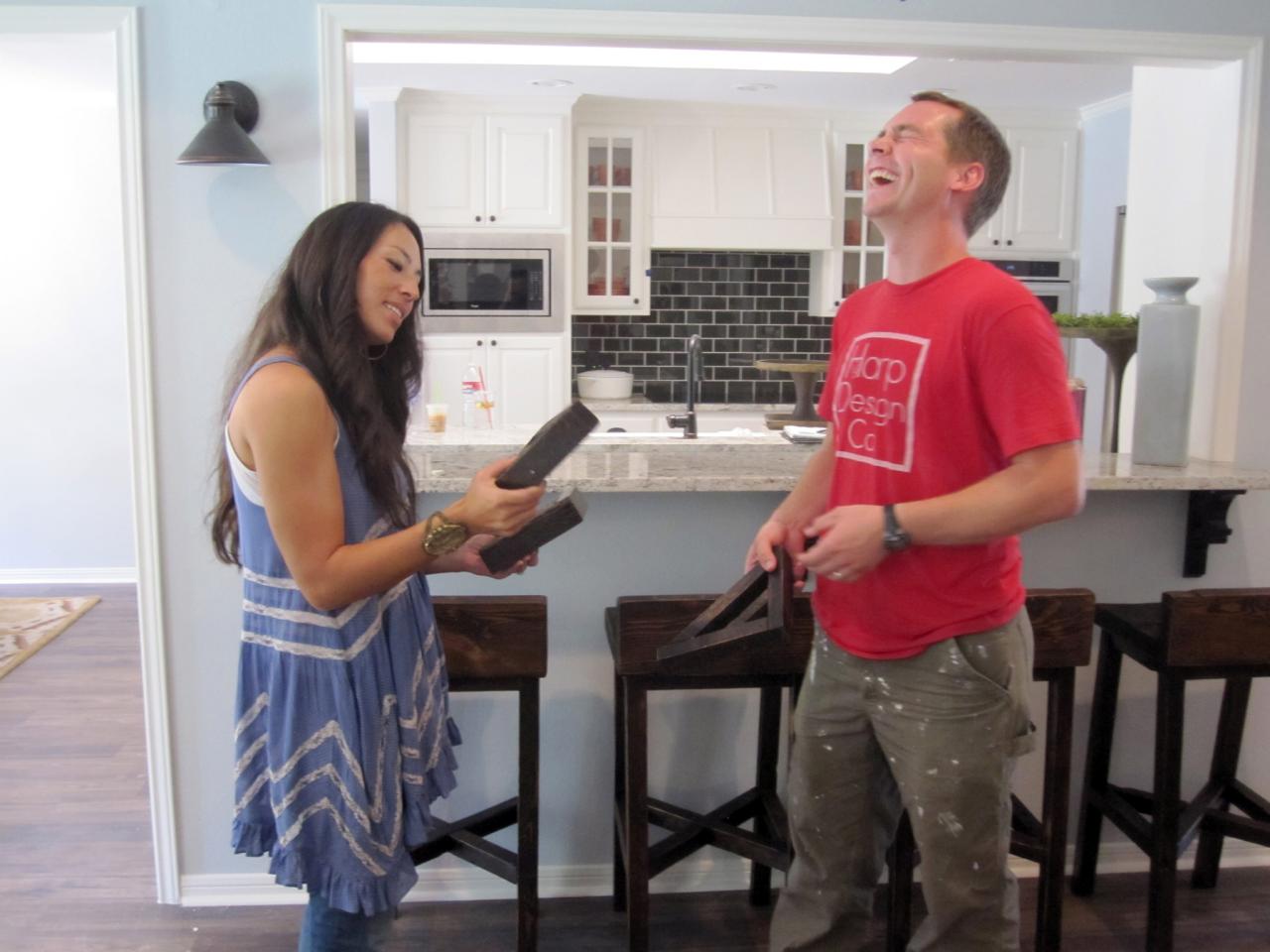 Described as a "creative genius," Clint Harp is the carpenter on Fixer Upper who transforms salvaged wood into new furniture at Joanna's direction. He's become a popular fixture on the show. How did he meet the couple? He was down and out, having recently left his job to pursue his passion of woodworking. He met Chip at a gas station one day and struck up a conversation. The rest is history.
"This whole thing has been such an amazing job," Harp said. "It's just insane. Just a few years ago, I was sitting at a gas station wondering what's going to happen." For Harp, Fixer Upper has been a springboard to success. He and his wife Kelly now run their own store. He also has his own DIY network show Wood Work.
Next: Perks and pros of working for Magnolia
Pros of working for Chip and Joanna 
Magnolia employees on Glassdoor and Indeed identified several pros of working for the businesses. These included free food, giveaways, contests, great people, and good communication.
"Loved working for their amazing team, it's a newer company so lots of changes happen weekly but the associates and the team make it worth it!" a former store manager wrote on Indeed. "Magnolia cares about its employees."
Next: Are there any cons?
Cons of working for Magnolia
While most employees expressed no cons, a few identified the downsides of working for the company. A former sales associate praised fellow employees on Indeed but reported eight-to-12-hour days, guaranteed. Another current market employee identified cons as the environment being hot and crowded.
On Glassdoor, a former store employee advised, "Be prepared for large crowds and not always happy guests." Another employee in product development described "fun and exciting things happening," but also added that "departments are not very welcoming."
Next: How the staff gave Chip and Joanna a sendoff
A sweet Fixer Upper sendoff
Want more proof that Chip and Joanna are fun people to work for? The staff from Fixer Upper gave the duo a sweet sendoff the last day of production for their final show. The couple drove through the parking lot amongst lines of cheering employees holding balloons and throwing confetti.
Joanna captured the celebratory moment on camera and shared it on Instagram. "We made it to the finish line," she captioned the post. "We love these people."
Next: Looking for your dream job?
They're hiring
If you're a Fixer Upper addict and would love to work for Magnolia in Waco, Chip and Joanna are hiring. Jobs open up in all aspects of their business, from store positions to grounds keeping to kitchen work to deliveries to website development.
The list of open positions recently included market host, baker, barista, cashier, inventory manager, assistant buyer, delivery driver, graphic designer, web developer, and more. Good luck!
Check out The Cheat Sheet on Facebook!