What Kind of Leader Will Yellen Be?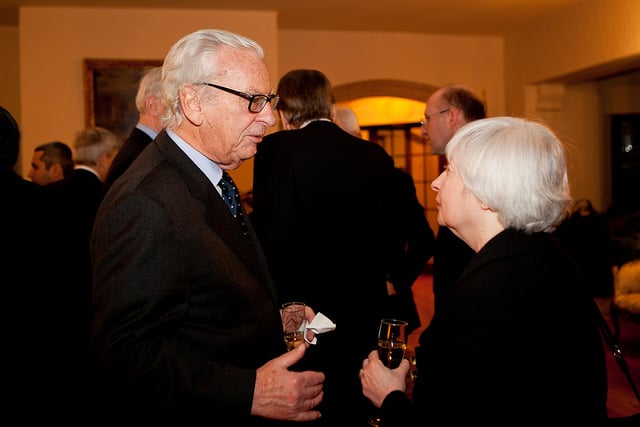 There has been a lot of speculation surrounding Janet Yellen's nomination for chairwoman of the Federal Reserve — replacing Ben Bernanke — but the newest question up for discussion deals with her managerial strategy. Bernanke was known for his concentration on hearing all opinions within the Fed, and Richard Fisher, president of the Dallas Federal Reserve, said that he doesn't believe a different tact is a good idea — according to the Wall Street Journal.
Fisher notes that even the strongly-dominant Alan Greenspan — former Chair of the Fed — wasn't "uber-dominant," and that it isn't possible to act in such a way and still successful function in that capacity. "There is also a lesson to be learned from Alan Greenspan. When you are perceived as having been the concern master, and by the way playing every instrument in the band, and then things go wrong — you go from being master of the universe to being highly criticized," said Mr. Fisher.
He adds that, "It is in the tradition of the Federal Reserve banks to have their own views, particularly the Federal Reserve of Dallas," making it clear that any attempts to curtail his viewpoints will not be welcome.
Alan Greenspan certainly has faith in Yellen's ability to get the job done, whichever tact she takes, saying Yellen will be "great, and I can't imagine that it would be otherwise," according to Bloomberg. "She's an extraordinarily good economist," said Greenspan of Yellen.
"I think Janet certainly is somebody who believes in an open discussion," said former Fed governor, Frederic Mishkin, according to the Wall Street Journal, but added that she would need to work hard to make viewpoints clear to the markets as a result. Krishna Guha, the vice chair of ISI Group, said that she believed Yellen wouldn't be too overbearing, but would more likely be looking to "find a slightly more sober, orderly way of communicating these policy debates in public.
Don't Miss: Is 2014′s EU Budget Lighter Than Expected?