What Practice Has Kellogg Under Fire From Environmental Groups?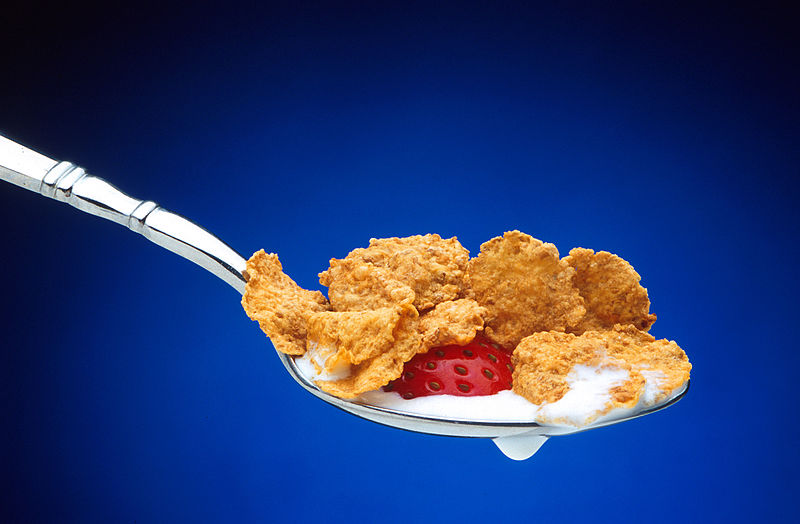 Kellogg Co. (NYSE:K) CEO John Bryant faced some tough questions about the company's environmental practices during an earnings call on Thursday, Bloomberg reports.
Kellogg, the world's largest maker of cereal, has come under scrutiny due to its partnership with Wilmar International Ltd. (WLMIY.PK) over the practice of farming palm oil, which has been devastating rain forests in Southeast Asia. Environmental groups have been calling out companies who plow over rain forests to plant palm oil, which is used in products from food to beauty supplies.
Environmental groups including Boston-based Green Century Capital Management Inc. and online-based SumOfUs have petitioned Kellogg to crack down on Wilmar or abandon the partnership, Bloomberg says. The devastation caused by farming palm oil has gotten other companies in hot water in the past – Unilever's (NYSE:UL) soap brand Dove was targeted by Greenpeace for the practice in 2008.
According to the publication, Lucia von Reusner from Green Century Capital asked Bryant, the CEO, "As a company publicly committed to sustainability, how will Kellogg ensure that the Kellogg brand is not associated with the illegal deforestation that its partner Wilmar has been accused of?"
Bryant said in an interview with Bloomberg shortly after the call: "We take the whole area of sustainability of palm oil very seriously. We buy sustainably sourced palm oil, and where it's not available we buy the green certificates to cover it."
A spokesperson for Wilmar told the publication via email that the company has sustainable certification for 60 percent of its plantations, and will have the remainder certified by 2016. "Wilmar is committed to developing and cultivating its plantations in a responsible and sustainable manner that looks into safeguarding the intrinsic value of the ecosystem, including endangered fauna like the orangutans and Sumatran tigers," the spokesperson said.
Kellogg reported earnings on Thursday, beating expectations for earnings but falling short on revenue. Earnings per share grew 19 percent year over year to $1, 2 cents more than the mean analyst estimate. Revenue grew 6.9 percent to $3.71 billion, missing the average estimate of $3.81 billion. The company's CEO said growth in the U.S. had been slower than expected, but "the work we have been doing on our cost base has enabled us to offset the impact."
The controversy over palm oil farming will likely hurt Kellogg if environmental activists can drum up enough publicity around the issue to alarm consumers. And since both Kellogg and Wilmar have made promises to continue sustainability improvement, it's unlikely the environmental groups will get consumers mad enough to give up their daily corn flakes.
Follow Jacqueline on Twitter @Jacqui_WSCS
Don't Miss: Dunkin' Donuts Wants to Get Down with the Germans.