What Scandalous Evidence is Sending Murdoch Back to Court?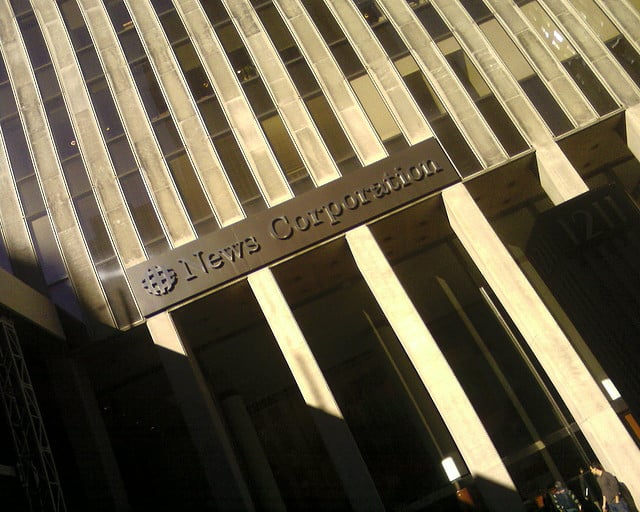 The News of the World drama continues for News Corp. (NASDAQ:NWSA) Chairman Rupert Murdoch — he will testify before the U.K. Parliament again while London police pursue an implicating audio recording of him discussing bribery probes and phone hacking.
Parliament's Culture, Media, and Sport committee said yesterday it would write to Murdoch and ask him to give evidence about the phone hacking and bribery scandals again. Lawmakers asked for Murdoch to be recalled after a transcript of a tape, in which Murdoch told reporters at The Sun tabloid that bribery had been a routine practice, was published online by ExaroNews last week.
"We are seeking to obtain the tape of the meeting in which Rupert Murdoch appears to have been recorded," Cressida Dick, a Metropolitan Police assistant commissioner, told a group of lawmakers yesterday.
The London-based ExaroNews said it was preparing to hand over 23 minutes of audio recordings of Murdoch in the meeting. "We have put all the audio that we have of that meeting up on the website," Editor-in-Chief Mark Watts said. Watts said that while a transcript of the full meeting had been made, his source refused to let him publish portions of the recording during which people other than Murdoch spoke.
In one section of the transcript published last week, Murdoch tells his staff, some of whom have been arrested in the bribery probe: "Payments for news tips from cops: That's been going on a hundred years, absolutely. You didn't instigate it."
New York-based News Corp. responded in a statement on Tuesday, saying: "Murdoch welcomes the opportunity to return to the Select Committee and answer their questions. He looks forward to clearing up any misconceptions as soon as possible." A spokeswoman for the Culture, Media, and Sport Committee declined to discuss what lawmakers want to ask Murdoch.