What Slowdown? GM Is Not Scared of Europe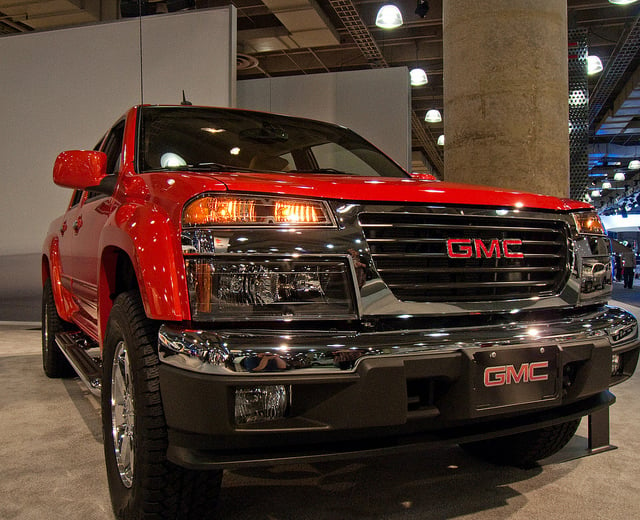 General Motors Co. (NYSE:GM) will shift a large portion of its production of the Opel Vauxhall Mokka subcompact sport-utility vehicle from South Korea to Spain, in response to increased demand for the vehicle in Europe.
The leadership at General Motors and Opel Vauxhall made the joint decision on the back of an influx of European orders for the vehicle. A General Motors spokesperson said on Wednesday that Opel Vauxhall, General Motor's loss-making European division that sold over 1 million cars last year, has attracted 110,000 orders from Europe for the Mokka since the car went on sale in June 2012. The Mokka is among the three best-selling SUVs in several European markets.
Opel Vauxhall will commence building the Mokka in Zaragoza, the capital city of Spain's Zaragoza province, from the second half of 2014. Additional capacity for small SUV's will be also be created at the GM plant in Bupyeong, South Korea, which has been the sole source of production so far. The company said the decision will safeguard 5,800 jobs at Opel Vauxhall's Spanish plant, which currently produces the Corsa and Meriva. In the initial phase, $80 million will be invested in Zaragoza for production.
"The decision for Zaragoza follows our company's strategy of building vehicles where we sell them. The enormous demand for the Mokka underlines the attractiveness of our vehicles, adds momentum to our product offensive and secures jobs in Europe. The decision will help address the underutilization of available production capacity in Europe and therefore is good news for the entire organization," Opel Vauxhall's CEO Karl-Thomas Neumann said.
While initial European production will be based on entirely knocked down kits, with parts coming from South Korea, localization will gradually increase. "This is another great day for Opel Vauxhall. After the recent decision of General Motors to invest 4 billion euros in its European operations and an additional commitment to invest 230 million euros in the development center in Ruesselsheim, Germany, this is further proof that we are on the right path," Neumann said, adding, "With this investment, we will be able to produce more Mokkas to more quickly serve our customers."
According to Reuters, Opel Vauxhall lost $1.8 billion in Europe last year, as it struggled to cover the fixed costs of factories operating far below capacity. Opel Vauxhall's share of the European Union's new-car market stood at 6.8 percent after five months, unchanged from last year, compared with 12.6 percent at Volkswagen, 7.5 percent at Ford (NASDAQ:F), and 6.2 percent at Peugeot.