What Will Happen as BofA Dissolves Merrill Lynch?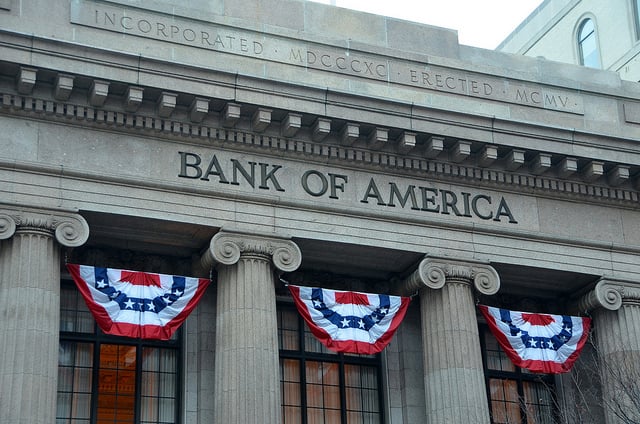 Bank of America (NYSE:BAC) will dissolve its subsidiary Merrill Lynch & Co. as early as the fourth quarter, according to a filing from August 2. Bank of America will assume all of Merrill Lynch's obligations and debt while keeping the Merril Lynch brand for its retail brokerage and investment bank, Bloomberg reports.
The second-biggest U.S. lender, Bank of America bought Merrill Lynch in 2009 and is now attempting to simplify its structure. The merger could help Chief Executive Officer Brian T. Moynihan reach his cost-cutting target of $8 billion per year while also satisfying regulator demands to make the biggest banks less complex and easier to resolve in times of crisis.
David Hendler, an analyst at CreditSights Inc., explained via email, "Less-complex structures would increase the success of resolution planning via living wills in the case of potential worst-case financial distress scenarios."
Once Merrill Lynch is dissolved, the firm will no longer be required to file separate regulatory disclosures, but the move doesn't affect how Merrill Lynch serves clients or the brand, Jerry Dubrowski, a Bank of America spokesman, told Bloomberg. While Merrill Lynch has $62 billion in long-term debt, the move isn't likely to affect the firm's bonds as they've already converged with Bank of America.
Bank of America's takeover of Merrill Lynch has been fraught with problems since the beginning. Investor lawsuits and criticism from lawmakers were aimed at Bank of America over claims the bank didn't adequately warn shareholders about Merrill Lynch's mounting losses before buying the firm for $18.5 billion. Last year, Bank of America paid $2.43 billion to investors who had suffered losses during the takeover.
Merrill Lynch has around 14,000 financial advisors, not including those who work at bank branches. Bank of America has a staff total numbering 257,158. Merrill Lynch, Pierce, Fenner & Smith Inc., the firm's broker-dealer unit, will remain a subsidiary.
Don't Miss: Exports in EU Gain Steam Despite Lingering Threats.