What's Behind the New Caterpillar Probe?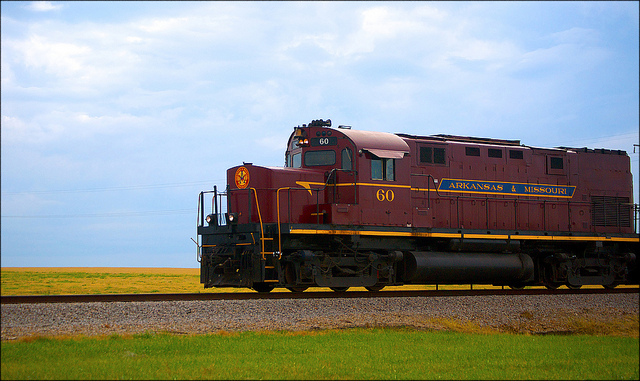 Another of one of Caterpillar's (NYSE:CAT) acquisitions is giving the industrial equipment giant headaches. According to The Wall Street Journal, a Caterpillar railroad subsidiary is under investigation by federal authorities in California for allegedly disposing improperly of train parts in what may have been the endgame of a repair scam.
The publication reported that there is an investigation underway to determine whether Progress Rail is replacing parts of railway equipment that didn't need repair by dumping the usable equipment into the Pacific Ocean off Long Beach, California. News of a probe into Caterpillar came from a filing by the industrial equipment manufacturer in early November, which Reuters reported at the time.
Details about the alleged rail equipment scam were disclosed by Journal sources who indicated that Union Pacific Corp. (NYSE:UNP) may have been one of the companies targeted by Progress Rail, the Caterpillar-owned unit based in Alabama. Since Caterpillar released its filing that note the pending investigation, the company was on the offensive with respect to the impact on its business.
Caterpillar said the investigation would not not end up having any effect on the company's operating procedures, "financial position, or liquidity," The Wall Street Journal reports. Industry players told the newspaper that scams of this nature occur because of the considerable distance between railroad operators and the repair shops that service the heavy equipment they need to keep operating. Such long distances are a part of the relationship between California's Union Pacific and Alabama's Progress Rail.
Should the investigation uncover evidence of a Caterpillar-owned business breaking the law, the effects would pile on the bad year the company is having. According to Reuters estimates, Caterpillar has shed 10 percent of its workforce in the past year while posting poor earnings and being forced to cut earnings projections. Its acquisition of ERA Mining gave Caterpillar a black eye and huge losses earlier in 2013.
If Progress Rail is found guilty of wrongdoing against Union Pacific and other railroad operators, it would mark the second ugly turn for companies bought by Caterpillar in less than 12 months. Plenty of outrage over ocean dumping on the part of environmentalists would also be expected.
Don't Miss: 10 Cars and Trucks With the Best Resale Value for 2014.